Bucks New University kitchen degree course student Natalie Peters explains why 4G design is important to her and how the industry needs to take it more seriously
Year two of my course is under way. As you read this, I will have not long returned from the first residential on 'Ageing and Accessibility'. But I'll tell you more about that next month. 
Like many students, I travel down the night before so we can get settled into the accommodation. It avoids getting caught up in traffic. And like all good students, it means we can have a cheeky wine or two in the bar. 
I was keen to see what this residential had in store and excited to learn more about accessible and 4G kitchens. 
We looked at this topic last year in one of the modules, which whetted my appetite, but I also have a personal interest because my eight-year-old niece is disabled. 
In my future career, this will be an area I want to embrace more fully. Not many issues ago, this magazine explored the subject of accessible and 4G Living, and I was shocked how little importance is being paid to it.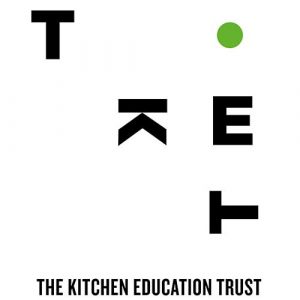 The concept should be integral to what we do and considered in all kitchen designs. Even if multigenerational families are not living together as such, they do invariably gather together in the family home. 
What better way to make a kitchen more inviting and sociable than for this to  have been considered at the design stage? 
Also, circumstances change. It's likely that, at some point, multigenerational living will happen, with an elderly parent moving in and children coming along. We all age and disability and reduced mobility can strike for a multitude of reasons. 
If this concept is considered as part of the design process, it will make a kitchen that is future-proof, flexible and adaptable. This is, after all, one of the most expensive and important rooms in the majority of houses. 
A happy by-product of being on this course is the genuine interest it has generated from our customers. They want to hear all about what I'm working on and the progress I'm making. 
A lot of our clients at Taylors Ect on Norfolk, old and new, pop in regularly, whether it be for inspiration, to buy a can of paint, to see what changes we have made in the showroom or to see how the family are doing. They have been very supportive. 
I have the same with our supplier reps, who are following my progress and a visit always turns the conversation to how I am getting on. 
I feel very lucky to have such a big support network, both within the business and from others outside. This course is great PR for our business and I think it's great for the reputation of the kitchen industry itself. 
Natalie is being sponsored by sinks, taps and appliance supplier Franke.