The UK's bathroom industry trade body, the BMA, has praised Microsoft founder turned philanthropist Bill Gates's commitment to reinventing the WC to deliver safe solutions in areas that do not have access to functioning sanitation systems.
Launching the Reinvented Toilet Expo event earlier this week in Beijing, a showcase of new toilet technologies, Gates unveiled a futuristic off-grid, no-flush toilet that uses no water and turns human waste into fertiliser.
He made international headlines, which enjoyed highlighting the fact that he made his presentation to governments, investors, development banks and entrepreneurs with a jar of human faeces on show beside him.
Outgoing BMA boss Yvonne Orgill applauded the investment that the Bill and Melinda Gates Foundation have made – $200 million since 2011 – with another $200m earmarked for further research into WC products that don't need water and sewers and will bring down the cost to grow the market in poor regions and countries.
But she added: "The products launched by Bill Gates will no doubt, in time, change the lives of communities around the world, but it is clear that we are some way from having a waterless toilet available to all."
In the meantime, she urged the bathroom industry to make more effort to communicate the benefits of the water efficiency of products in labelling and marketing literature – or face the consequences of the Government eventually imposing restrictions on products.
"The industry must take seriously the issue of saving water in the bathroom," Orgill said.
"How much water we use in the home is becoming a burning issue, with 22% of all the water used in the home down to toilets and 25% from showers. Bathrooms are increasingly under the spotlight."
Orgill also pointed to a recent Energy Saving Trust survey that estimated that we use 840 billion litres of water each year for showers and flush more than 740 litres down the WC, equating to enough water to fill 300,000 Olympic swimming pools.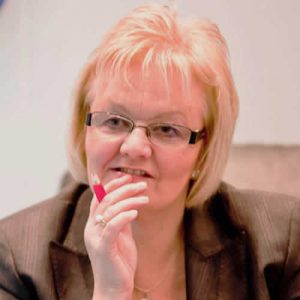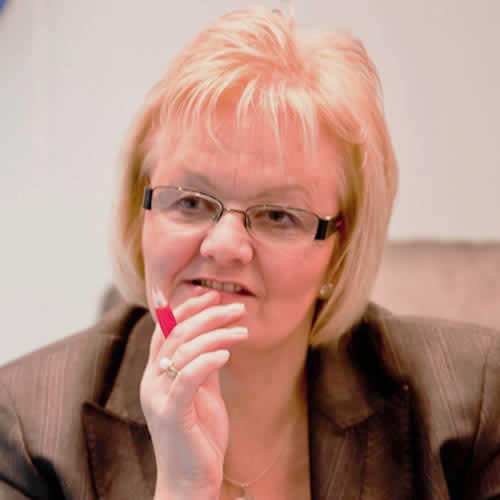 "If the industry does not take action then other ways may be imposed upon them," she warned.
"Last year, a leading academic suggested that the Government may need to introduce restrictions on appliances such as showers, following a report from the National Infrastructure Commission that calculated that Britain would need to find an extra 4,000 million litres a day to cope with a drier climate and population growth by 2040.
"More recently, the Government's 25-year environmental strategy has called for targets of around 80 litres per person per day, an ambitious target given that this is currently estimated to be around 142 litres."
Orgill added: "Many manufacturers have developed water-saving products, but we need greater support for the Water Label and help to communicate its benefits. It is currently used on 12,500 products and supported by 144 brands.
"This could be so much more, but we need the industry to get behind it and drive forward real change".
Orgill's comments come shortly after the BMA released a survey of UK households that bought a bathroom within the past two years.
The 2018 edition of Bathroom Purchasing Trends showed that 80% of the 517 participants interviewed indicated that they would be more inclined to buy bathroom products, such as taps and showers, that demonstrated evidence of using less water.
But fewer than half (40%) said they were not made aware of the amount of water individual products used.