EXCLUSIVE
The bathroom industry has given a mixed reaction to claims that cheap imports have left the UK market "demoralised" and "selling on price rather than quality".
Speaking exclusively to kbbreview last week, Claire Curtis-Thomas (pictured), chief executive of certification body the British Board of Agrément, described the industry as "complacent and infiltrated by poor products".
She went on to insist that the UK is a "compliance-free zone" where suppliers and retailers are "just selling aesthetics and not too worried if those products are technically robust".
Responding to these comments, Yvonne Orgill, chief executive of the Bathroom Manufacturers Association, said retailers should be asking their suppliers how they demonstrate compliance and "using this information as a great opportunity for a sale, providing consumers with a confidence they're buying good quality tested product".
"Consumer research identified that over 50% of consumers were not advised about regulation, law or efficiency measures by the retailer," she revealed "and if they had this information, it would have influenced their choice."
Orgill agreed with Curtis-Thomas that there is "complacency in our market at all levels," but argued that many manufacturers do undertake testing to ensure that the product complies with the law.
"But many fail to market this fact and some manufacturers don't bother to do any testing and sell products that, when installed, break the law," she went on. "Did you know that there are eight or nine pieces of legislation that ensures 'fit for purpose' and legal product is sold in the marketplace? There is little redress for those that flaunt the law and here lie some of the issues. Today's consumer is becoming more savvy. They have greater access to technical knowledge and ask searching questions – that some cannot answer."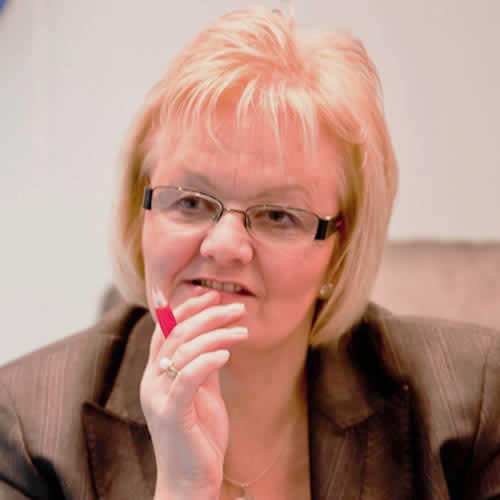 Orgill concluded that the whole bathroom industry "needs to educate to the whole of the supply chain".
"The BMA is driving forward its initiative on compliance and developing a set of online tools which will be available to all in 2019," she revealed. "They'll help all of us understand what compliance means for the bathroom market – watch this space!"
Meanwhile, retailer Richard Hassell, director of More Than Baths in Doncaster, said he also agreed with the BBA's view: "I'm a big believer in British-made," he said. "The market is flooded with rubbish, that's why I only show exclusive British brands that aren't hammered on the web.
"I also agree with her views on the fact people are just happy to push products without actually knowing the ins and outs of it. Just because it has a guarantee doesn't actually mean it's quality.
"If everyone decided to back British-made goods the market would be so much better. But distribution companies stock brands and push products made in China. In their defence, if a product is faulty it gets replaced, but that's the issue, it shouldn't be failing 12 months in.
"Showrooms need to step up and push quality not quantity, but that won't happen because they are so fixated on being the cheapest to get the order.
"Whoever doesn't really agree with her views is very narrow-minded. You or I wouldn't just buy something off the cuff without knowing the ins and outs, so why should our clients?"
Russell Barnes, former UK MD of Laufen and now owner of niche bathroom supplier Brass and Clay, also said he agreed with the BBA's findings: "Even with our UK regulations, it's all too easy to re-engineer and substitute products for commercial gain down the supply chain. We all know we need to address this fact. The tiers of technical regulations, combined with anticompetition regulation and consumer protection laws, make this very challenging for serious manufacturers.
"How do we, as an industry, educate the consumers at the point of bathroom planning and research so they buy products fit for purpose? That's the real challenge. The BMA has some good opportunities and ideas for its members to consider going forward, so we at least make a start to help guide the consumer to make the right considered independent choices and choose the right regulated product for their bathroom.
"The BMA also has the right members involved to do this, so I look forward to seeing this progress. If the action Claire Curtis-Thomas advocates will make retailers take note, then I am sure the good ones will act, and are already acting, accordingly. Good, strong independent retail showrooms are growing in strength due to the amount of 'Mickey Mouse' products available on the market and burning the fingers of consumers. Good retailers do and always will take advantage by offering products as Claire suggested. But should these good retailers get bogged down in overregulation, demands from Government, and so-called independent testing bodies simply because our consumer society, not our bathroom industry, lets this happen? I hope this is not the way forward."
However, Stuart Irving of the Ablutions Luxury Bathrooms showroom in Leicestershire, said: "I can only think that Claire Curtis-Thomas's 'rant' has been fuelled by the disproportionate amount of complaints that the BBA must get from those people that consider price only and buy from dodgy retailers – internet or otherwise, and then end up crying on the BBA's shoulder when they feel that they didn't get what they paid for.
"Perhaps she should be asked to either refrain from lumping us all together as 'the industry' or be more specific as to the sources of information that have led her to such an erroneous conclusion?
"What's the test anyway for whether or not a market has been 'demoralised' – and how helpful is it to make such a comment? I can't see it either stiffening the resolve of our suppliers to gain 'Agrément' approval or the resolve of KBB retailers to insist on supplying only Agrément-certified products.
"So it's all 'hot air'."
• For the full interview with Claire Curtis-Thomas and more industry reaction, see the December issue of kbbreview