EXCLUSIVE
Canburg, the parent company of Smallbone of Devizes and Mark Wilkinson Furniture, has a new owner.
Speaking exclusively to kbbreview, executive chairman Ian Gray (pictured) confirmed Canburg had been bought for an undisclosed sum by a company owned by Gary Barnett, president and founder of New York-based real estate specialist Extell Development Company, through a vehicle called Sapphire 700.
Extell is the company behind such iconic US developments as One57 and Central Park Tower.
The pre-pack deal was signed yesterday [Thursday].
The move ends months of speculation over Canburg's future, culminating in rumours last week that it was about to collapse into administration.
It also ends Canburg's involvement with Business Growth Fund – the vehicle set up by Britain's biggest high-street lenders in the wake of the 2008 financial crisis. BGF invested £8 million in Canburg back in September 2014 and owned 20% of the shares.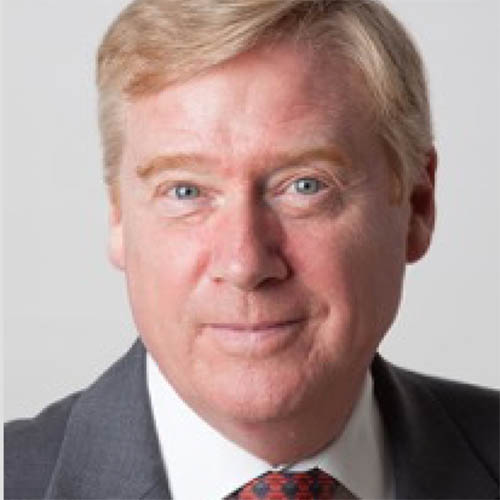 "A new owner has bought the business and assets of Canburg Ltd," Gray said. "The new company will be honouring the existing contracts with customers and we look forward to a very exciting future."
Gray described the new owner as "a reclusive millionaire – an ultra-high net worth individual with substantial resources" who approached Canburg on Monday and offered a "seven-figure investment".
"That's an incredibly fast deal and gives you an indication of the fire power of our new owner," Gray said – "that he could make sufficient funds available to do the transaction that quickly."
He went on to reveal that there was "a lot Canburg needs to do both in terms of the way the company has been run and the way some people have been treated. We need to change the way we do things. It's very exciting – jobs have been protected, customers have been protected. It's a great deal."
Gray also confirmed that money was "being made available to allow the company to develop and grow".
"We need to reinvest in our product," he said. "We need to invest more in the factory. There is a need for investment going forward and the new owner is aware of the funding needs."
The news comes only a day after Sky News reported that former chief executive Leo Caplan was about to launch his own takeover bid for the company, which has a turnover of around £35 million.
But Gray declined to comment on the story, saying only that Caplan wouldn't be involved in the business going forward. "I can't see what he would add to the vision that our new owners and the management team have," he said.
Gray will stay on as executive chairman of Canburg while work continues to find a new chief executive. At this point, he will step back to being a non-executive chairman.
"In essence, all we've done is change ownership and we're looking for a chief executive, as we were before," Gray explained.
"But we have continuity right through the organisation. Jeremy Todd is the chief operating officer, he's been with the company seven years and has a critical role. And Bob Moore, our sales director, has been with the company for three years."
Asked what the news would mean for the Smallbone and Mark Wilkinson brands, Gray said: "We have a very good business in the US dealing with developers and we're already starting to work on something in parallel with the UK, where we'd be reaching interior designers, developers and architects. We already have a bit of presence in Dubai and Russia. So we see a great internationalisation of the brand. It's a well-known and recognised brand. We're committed to keeping the production in Devizes and we see it growing outside the UK.
"The UK is a core market, but there's always going to be a limit to those that can afford that sort of luxury kitchen. We don't see ourselves trying to grab market share by having a diffusion brand. We see ourselves as a premium and luxury brand."
Asked how much impact Brexit was having on the brands, Gray said: "Not at all. In my other businesses, we have all sort of uncertainty over Brexit, but the weak pound should be beneficial to us. It's a good time to buy British. The real value in the brand is in the artisans who work on it in Devizes."