UK shower brand Roman has collected an inaugural industry award for compliance in the bathroom.
The BMA sponsored the National Home Improvement Council (NHIC) award for innovation and initiatives to promote consumer safety through compliance in bathroom products and installation.
It was presented to Roman at a gala presentation dinner on November 22.
Bathroom Manufacturers Association (BMA) chief executive Yvonne Orgill said the new award was an "essential part" of its strategy to raise awareness of the dangers of using non-compliant bathroom products.
Breaking the law has serious repercussions, but many of the trade bodies, including the BMA and the British Board of Agrément (BBA), say that the market is largely left to its own devices with little to no policing.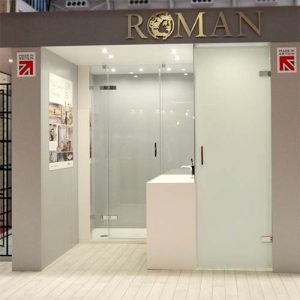 Orgill said: "We launched this award with the NHIC to identify innovative schemes or best-in-class educational practices aimed at driving compliance across the industry.
"I am delighted that Roman has won and set the benchmark for best practice for others to follow.
"Their submission illustrated that all their products conform to and exceed the CE marking standards.
"By meticulously testing the performance and endurance of their products, they also ensure a declaration of performance is made available to customers, therefore making it available for anyone to see.
"Roman clearly demonstrated their best-in-class approach and conformity on all their literature, product instruction manuals, their website and also on the individual products themselves, allowing customers quick and easy ways to have confidence that their products conform and are safe to use."
NHIC chief executive Anna Scothern added: "To maintain the highest standards of improvement in the nation's housing stock, it is vital we reward those organisations who are striving for and delivering excellence."