The Kitchen Bathroom Bedroom Specialists Association (KBSA) has urged its members to back a campaign to tackle a "damaging" retentions system that sees builders withholding £10.5 billion a year in payments to contractors.
Companies doing contract work face the risk that the builder can go bust before they pay up, and one KBB retailer told us how they had to resort to legal action to get what they were owed.
As the anniversary of the collapse of Carillion approaches, the KBSA has sent a template letter to its members to sign and send to their relevant member of parliament.
It says: "Retentions are meant to offer defects insurance, but are abused across the supply chain. £10.5 billion of annual construction turnover is held in retention, with £7.8bn unpaid in the last three years.
"When monies are held for long periods (often years) and a conflict of interest discourages payment, SMEs (small-to-medium sized businesses) do not have the time, resources or legal skills to chase or recover, and have to take it as a loss."
Department for Business, Energy and Industrial Strategy (BEIS) figures show subcontractors lost £700 million in cash retentions over the past three years as a result of a main contractor insolvency.
Carillion held around £800m in retentions at the time of its sudden collapse last January, which sent shockwaves through its supply chain and badly damaged confidence in the construction industry.
Conservative MP Peter Aldous is proposing a change to legislation to ringfence retention payments by using a trust-based deposit scheme, which would operate in a similar way to the existing scheme for short-hold tenancies.
The bill, called the Aldous Bill, is due to have its second reading in parliament at the end of January and the KBSA, one of 85 trade associations backing the bill, has been vocal in its support with the aim of pursuing a parliamentary majority.
Typical practice currently is that cash retentions are held in a bank account that is owned by the builder, who will claim that the retention is security if a firm fails to rectify defects and snagging, but in reality can withhold it to bolster working capital with no time restriction as to when that money should be returned.
Construction lawyer Ruth Wilkinson, a partner at Clarkslegal, told kbbreview that the cash retention can be between 3% and 5% of the total contract and the whole margin on the job.
In a briefing note on the topic earlier this year, Wilkinson said: "In practice, the risk of retention on contractors and subcontractors is immediately apparent: insolvency.
"While parties along the supply chain are waiting to be paid, the client (or another company up the chain) may become financially unstable, leading to losses.
"Contractors and subcontractors can also experience a drain on cash flow. This may be compounded by issues such as limited access to finance and additional administrative time resulting from retentions."
The KBSA letter says: "Evidence shows that the current system is damaging the industry, our built environment and the wider economy, and the Aldous Bill offers Government a ready-made green paper to tackle this issue."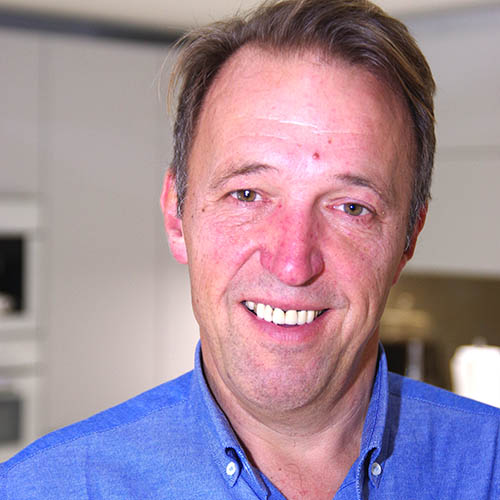 Gus Riddle of  Riddle and Coghill Interiors in Edinburgh, said building companies often try to "flex their muscles" with their subcontractors and contracts can be "massively weighted" in favour of the builder, including putting the onus of responsibility on the KBB contractor for goods on site.
He told kbbreview that he understands that it can be tricky for companies to refuse retention clauses when they are keen not to lose the work, and in the past the Leith business has agreed to them to win the project, and has had to swallow losses as a result.
But, recently Riddle and Coghill took a builder to court to pursue £2,500 that had been withheld beyond the nearly two-year retention period, with the builder arguing that they could not release the funds because their employer had not signed off their certificate of completion.
"That had nothing to do with us and our contract with the builder," said Riddle. "We took them to court and won… but although the court ruled in our favour, the time and effort in pursuing the claim far outweighed the financial reimbursement.
"The 5% or even 2.5 % retentions they want to hold on to can be equivalent to the net profit of most businesses of our type, so why should we agree to leave that in another's hands for up to two years or longer? In the future, we will be digging our heels in and aiming not to accept retention clauses again."
The KBSA has said 250 MPs have already pledged support for this campaign, but there are concerns that the focus on Brexit could push this issue into the long grass.