EXCLUSIVE
The Bathroom Manufacturers Association has warned that Trading Standards officers and the water utilities are closing in on retailers selling non-compliant products and urged them to review their portfolios to avoid heavy fines.
In an exclusive interview with kbbreview, BMA chief executive Yvonne Orgill claimed new research had revealed as many as 50% to 60% of UK dealers "are not educated enough to understand whether the products they're selling are compliant or not".
"That doesn't mean they are or they're not compliant," she said. "They just don't understand. What retailers don't seem to realise is that the manufacturer offering tomorrow's cheap deal isn't going to be prosecuted. It's the retailer who sells it that's in the firing line. That's the crux of it, that's the point I want to hit home."
Her comments come in the wake of recent claims by Claire Curtis-Thomas, chief executive of certification body the British Board of Agrément, that cheap imports have left the UK market "demoralised" and "selling on price rather than quality". She described the UK as a "compliance-free zone" where suppliers and retailers are "not too worried if products are technically robust".
Responding to these comments, Orgill warned retailers that the Grenfell fire tragedy in June 2017 had acted as a catalyst for Trading Standards and the water utilities to clamp down on non-compliant products circulating in the UK.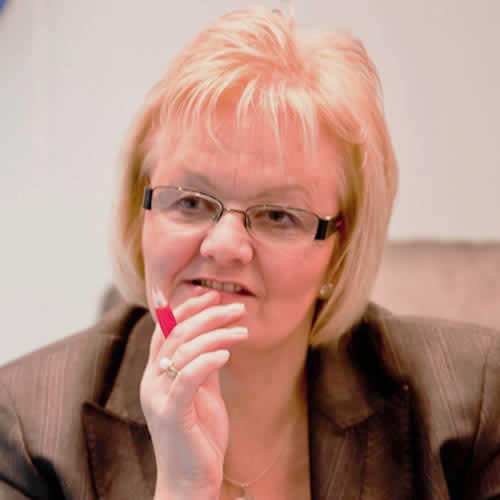 "This isn't a blame game," she said, "but ignorance is no defence."
"Retailers have a legal responsibility to get off their butt and go and look at their products," she continued. "There's enough information out there. They're part of the industry and it's therefore their responsibility to educate themselves – today.
"But the danger is we'll need to tell them again and again. It's not an opt in/opt out. It's the law. Retailers need to be aware that there's a growing swell of people checking. Water utilities are doing spot checks. Within a year to two, they'll impose high penalties – so educate yourselves. There are enough workshops hosted by brands."
Orgill insisted that retailers could quickly spin the situation to their advantage: "Offering products that are compliant is what sets them above other retailers," she said. "They don't seem to get that they can offer something that other retailers can't."
She admitted that she couldn't say for sure if all the major bathroom brands were supplying compliant products. "I'd be very surprised if you didn't find someone who's not compliant somewhere, BMA member or not," she said. "We're doing audits to check that. Anyone not complying will be thrown out of the BMA. Our credibility is shot if we don't take action."
"50% to 60% of UK dealers are not educated enough to understand whether the products they're selling are compliant or not"

Yvonne Orgill, chief executive, BMA
Asked what bathroom dealers should be doing to ensure they weren't flouting the law, Orgill said: "The retailer should be asking if it's CE marked? Does it comply with the law of the land? Sales teams should know the law and products should be CE marked. But if the answer [from the supplier] is 'we don't bother with that' or 'I'll see if I can find out', then I think you should be asking yourself questions. It's not an onerous thing. That's what people don't understand. If you come in and speak to the rep and they say it's CE marked and documented, and it's on the website and boxes, I think you'll be satisfied.
"The law states under CE marking that if you are asked to give a copy of a declaration of performance [DOP] a web link is sufficient or a photocopy. That's the legal document – it's the European test applicable to your product to show it has been done in the right manner. It's a self-certification but you've got to prove you've done it. If Trading Standards came into a retailer, that's what they'd be looking for. If you haven't got all of this, litigation will come down on your head.
"Nobody is expecting the retailer to suddenly understand all the legislation, but ask to see compliance and how manufacturers demonstrate compliance. And not take word of mouth as demonstrating it."
Orgill warned that the insurance industry is also now waking up to product compliance. "If you're selling stuff that's non-compliant, it's not insurable," she said. "That means installers will be asking questions as well. Because they're going to be liable for it."
In partnership with Keele University, the BMA has now commissioned an online tool to help retailers identify what they should be complying with. "It's eight pieces of consumer legislation and then a variety of differing other legislation – CE marking, water regulations, all appertaining to the UK," Orgill explained. "It will tell you what you have to comply with to meet the law of the land. The main products will be on it and it will be free to use."