Whirlpool has announced that its long-standing chairman Jeff Fettig will retire from the company at the end of the year.
Chief executive Marc Bitzer (pictured left) will succeed Fettig as chairman of the board, effective January 1, 2019, but will remain chief executive of the US appliance giant, which owns the Hotpoint, Indesit, Maytag and KitchenAid household appliance brands.
"My planned retirement is the final step in our board-driven succession plan with Marc now adding the chairman's role to his responsibilities," said Fettig.
Whirlpool has had a difficult year. US tariffs on imported raw material, including steel, aluminium and resins, have taken their toll on earnings, while the firm was fined €102 million (£91.6m) in France for price-fixing.
Earlier this month, the French competition authority, the Autorité de la Concurrence, handed down antitrust penalties of €189m in total to six major household appliance manufacturers for holding secret meetings about increasing prices on large appliances, including fridge-freezers and washing machines.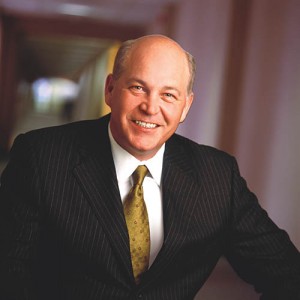 The manufacturers accused were BSH, Hoover Candy, Electrolux, Whirlpool and Indesit and French distributor Eberhardt Frères.
Whirlpool said the settlement would be written off as an impairment charge in its 2018 full-year financial results but would impact cash flow in 2019.
In its third-quarter results for the three-month period ending September 30, the US firm said net sales were down to $5.33bn (£4.2bn) from $5.42bn the year before, while pre-tax earnings were down to $223m from $268m the year before.
Chief executive Bitzer said earnings in North America were "very impressive" but added that this was offset by a "disappointing" performance in Europe, where the company was restructuring and "right-sizing" its business.
He said the company's actions "give us confidence that we can turn around the region".
Outgoing chairman Jeff Fettig, who has been with Whirlpool for 38 years in total in various roles and chairman for 14 years, said: "It has been a great honour for me to be part of Whirlpool Corporation over the past 38 years.
"During this time, the company has changed significantly in a positive way. I am very proud of what the people of Whirlpool have achieved to make us the great company we are today."
Samuel Allen, a director at Whirlpool, said: "Speaking on behalf of all board members, it has been a pleasure and an honour serving with Jeff on the Whirlpool board.
"We are extremely proud of Jeff's accomplishments, both in terms of the company's strong performance and in his demonstrated commitment to leading with integrity. In selecting Marc Bitzer, the board is confident we have chosen a leader that will continue this commitment."