Kelly Whitwick, UK retail lead at analyst GfK, reveals how appliance sales may have dropped, but value has held up as consumers, worried about the future, are investing in more premium products
The uncertainty in the retail market as 2018 draws to a close looks likely to continue into the New Year. In the past 12 months, we have seen a number of retailers disappear from our high streets, footfall falling and sales declining. Store closures announced towards the end of 2018 will further hit the high street as we move into 2019.
It is not surprising that retail is struggling when we see GfK's consumer confidence index down for 36 consecutive months, with November 2018 dropping to -13, down three points on the previous month.
So what has caused this negative consumer confidence? It is mainly down to uncertainty in the market and concerns over the current and future state of the economy. Consumers are feeling the pinch as the cost of living continues to rise and their concerns are not alleviated as they expect prices to continue increasing over the next year.
With these concerns, consumers are naturally going to be holding back on spending, leading to a shift in consumer behaviour as they become increasingly savvy about what they spend their money on and try to ensure they get the best deal they can.
"Consumers concerned about the economy are trading up into more premium products to ensure they get value for money"

Kelly Whitwick, UK retail lead, GfK
This however, does not necessarily mean we are seeing value drop out of the market. In fact, value is outperforming volume, meaning that consumers are buying fewer products but spending more on them.
This is particularly true for the major domestic appliances sector, which, despite declining by just under 1% in value (December 2017 to November 2018 vs. December 2016 to November 2017), has seen a faster decrease in volume sales, which dropped by 4% year on year.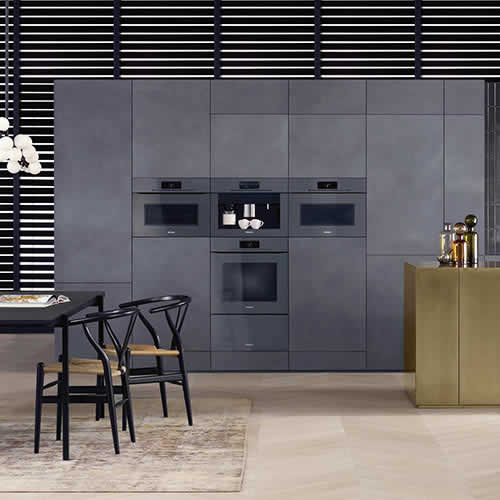 Over the past few months, the MDA market has started to struggle with declines across the majority of product groups, although there has been a slight growth coming from the hobs (up 2%) and freezers (up 1%). The average price of MDA products, however, has increased by 8% over the past 12 months. This has meant that the average price of a major appliance is now £283 compared with £275 the year before.
The figures show how this category has been hit by price rises, which are being passed on to the consumer, but actually, this jump in average price is down to consumers purchasing more premium products. Consumers are trading up to more expensive and 'perceived higher-quality' products – a trend we are seeing across the market, not just in MDAs.
Percentage sales of large electrical products over £600 have increased from 22% to 24% in the past 12 months. Each quarter in 2018 saw an increase in the average price. For example Q1 2017 vs Q1 2018 saw a price uplift of 5.3%, but in the last quarter (July to September 2017 vs the same period in 2018), prices increased by 11%.
The products that have seen the largest price increases in the past 12 months are hobs, which have increased by £20 to £284 compared with the previous 12 months – a significant jump in such a short space of time. Cooling has gone from £362 to £377, freezers have jumped from £235 to £248, while washing machines increased in average price by £6, now up to £342.
So what should we make of the pricing increases in major domestic appliances?
With consumers concerned about the economy, it is likely they will be much more considered in their purchases, and we are likely to see prices rise as consumers trade up into those more premium and expensive products, ensuring they get value for money.
Add in the current concerns about the economic situation and with continuing uncertainty around any UK agreement with Europe, we may see more negative trends as we move into 2019.