In the latest of her monthly series of articles, Linda Barker explains why she gets lots of inspiration online and how she found a great bargain kitchen for her new house
My interior design work back in the day was largely done by sheer will power and legwork. As someone starting out in a career that I hadn't been trained for, I considered it paramount to build my own arsenal of suppliers.
I knew which manufacturer was making the best sofas and where I could find glorious, yet affordable, cotton velvet and good jacquard weaves – both in London and Yorkshire, because I'd traipsed the streets and knocked on doors. 
I had mates that were carpenters, joiners and seamstresses and I slowly built myself a tribe of safe hands that I could call upon if a project needed them. I bought old cupboards for repainting long before chalk paint even existed (the wonder paint for brown furniture, by the way).
I built beds and I shuttered concrete and, because I was never going to be a designer who spent a banker's fortune on a Mayfair house (although, never say never), I knew how to hang wallpaper and sew up a curtain all on my own. 
My passion for scouting out a bargain, and knowing how to repurpose it, stood me in good stead – and from a humble fine-art graduate did an interior designer grow.
In many ways, the internet could have signalled the end for an instinctive designer like myself. The birth of the internet provided creative types, thinking about an interior design career, with plenty of scope to explore and develop their own contacts without really having to step away from their desktop. 
My 'Little Black Book' of insiders was slowly becoming less important as everyone became exposed to makers and manufacturers on the internet. My bijoux fabric retailer, 'off-the-beaten-track' architectural salvage yard, upholsterer, antiques dealer – none were hidden gems any more. 
But far from sounding the death knell, the internet, of course, provided me with access to incredible people and inspirational design that otherwise would simply have remained out of my reach.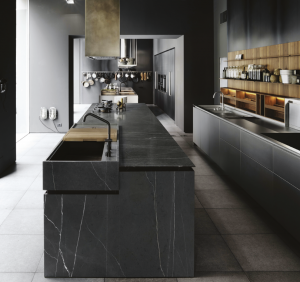 My mood boards are still largely made from physical tear sheets – some timeless images stored up from years ago waiting for the right client. But I'll also provide digital alternatives to further enhance a customer's experience. My design inspiration no longer only comes from books and magazines, but an internet trawl can throw me a long line of astonishing design treasures that can stretch as far as the day is long.
It is one of my guilty pleasures on any lazy weekend morning to cast a line and see what hooks up – Australian, Asian and South African design has always inspired me and following a global design trail is never time wasted.
The internet can make geniuses of us all. An ocean of information is just waiting for us. But don't underestimate the power of a teacher, the hands-on experience of decorating something for real, or the physical impact of walking into an amazing home, or hotel, or gallery. 
The internet can make geniuses of us all. But don't underestimate the hands-on experience of decorating something for real
It's these amazing spaces that ping our brain cells and ignite the most powerful creative thought processes. This is where the most lasting inspiration lives – homes and spaces that simply take our breath away; kitchens that are so awe-inspiring that it compels us to sit for a while and appreciate the genius of great design. 
It takes the human eye and the human touch to create and appreciate beautiful design. I adore the dreamy Boffi kitchen pictured left, the magnificent Maison Assouline bookshop on London's Piccadilly or the behemoth that is the V&A Dundee. The intelligence behind these projects simply makes my heart skip a beat.
I'll always work hard to be unique and assert my place as a designer in an ever more popular (and populated) career and, as capable as I am at decorating a room, there'll always be those infinitely more qualified than I am at putting together a digital room plan.
I might be hosting a design event with attendees vastly more qualified in design, yet I still deliver concepts that are new and refreshing, so surely it's not just a knack of navigating the internet that makes for a successful designer?
Taking the time to go inside every retail space that catches my eye with its clever window display, running my fingers over vast slabs of granite at a stone merchants, or just inhaling deeply at the local timber yard – this is where the good design starts.