Leading British kitchen designer Johnny Grey has urged the KBB industry to write to their MPs and make as much effort as possible to ensure that the UK doesn't crash out of the EU without a deal.
He said: "A no-deal is not an option. It puts us on a war footing and into unknown chaos, which will be highly damaging to consumer wellbeing.
"And all this is voluntary! There is no enemy here, just victims – us, the UK citizens."
He wants the UK public to have the chance to vote no-Brexit in a second referendum as he believes a no-deal which we are not prepared for will plunge the UK economy into full-blown crisis.
He told kbbreview that he knew of a number of bespoke kitchen furniture and interior design firms, apart from the owner of Smallbone of Devizes, that had gone into liquidation over the past few months and said his own order book was down by half of what it was last year.
"I've been in the industry for decades and worked through three or four recessions, but I've not seen such deterioration of trade as over the past year," Grey confided.
"Speaking to self-employed carpenters, many have no work lined up for next year. These small firms of cabinet-makers and designers are the backbone of the British economy.
"They have skills that take years to master, and they are good businesses, but they are struggling. I am really worried for the state of our industry," said
Grey, who has also been behind efforts to set up a schools-based apprenticeship scheme through The Kitchen Education Trust (TKET).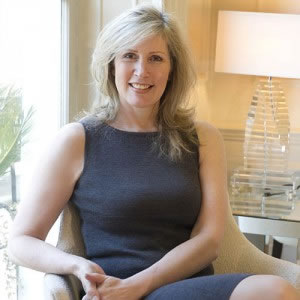 Cimitree, a bespoke kitchen cabinet maker in Hampshire that had been in business 15 years and made kitchens for Grey's clients, was forced to put themselves into liquidation last week after two projects worth more than £100,000 were mothballed.
Grey blamed the psychologically damaging effects of the drawn-out and in his view, badly-handled Brexit process, for creating deep instability and destroying consumer confidence this year to the point where whatever happens with Brexit, a UK recession next year is "almost guaranteed".
Grey, a visiting professor on the kitchen foundation degree at Bucks New University, and a leading figure behind the commercialisation of 4G kitchen design, suggested that the best solution now would be to abandon Brexit, which he called "the worst attack on the working classes since the 1930s".
As UK MPs return to their constituencies for the Christmas break amid a political stalemate over the UK's future trading relationship with the EU, Grey said an ill-thought through no-deal would create "panic and very serious long-term damage".
"The industry is losing customers every day and making it extremely tough for good businesses to survive.
"We don't have to implode our own economy," Grey said. "Nobody voted for that.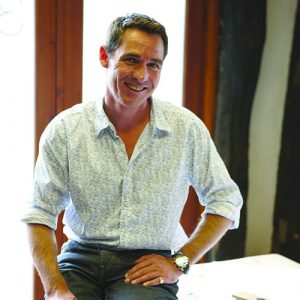 "All our work to make the industry an effective, useful and well-run sector – for those in it, consumer and society per se – is being squandered by irresponsible politicians.
"How will the planned apprenticeship programme be rolled out if our businesses can't afford to pay them or don't have any customers?"
He said he hoped to see a second referendum in the New Year giving the public a choice to vote for the Prime Minister's deal, some other acceptable option or no Brexit and revoke Article 50 if need be.
"You cannot just crash out of an integrated trading and legal system that has taken 40 years to create.
"We all just assume you can buy things in different countries but if the system collapses, that will become extremely difficult and the World Trade Organisation is in chaos, currently being destroyed by the US president.
"Sovereignty is a myth. We all depend on each other."
Matt Podesta, award-winning British kitchen furniture designer told kbbreview that 2018 was a "shocker" but insisted that there were other factors at play besides the uncertainty created by the "mismanaged" Brexit process – though he admitted that hasn't helped.
"Consumer confidence never really fully recovered after the financial crisis in 2008," he told kbbreview, reflecting that homeowners have been making excuses for years about not pursuing projects.
He said that it was important to remember that after almost a decade of rock-bottom interest rates and cheap mortgages, we are now at the end of an era of cheap debt and soaring property prices.
London-based Podesta said his view was that the serious challenges in the kbb industry are mostly rooted in that.
"Brexit certainly hasn't helped. But we have had too many years of living on borrowed money. This was the Government's answer to the financial crisis, but it was a sticking plaster, and the economy has finally bust through every defence the Government has tried to put up.
"Rising house prices created a bigger market for fitters, plumbers, and all trades. Now, the kbb market is overcrowded and costs have gone up, but the housing market is collapsing, and every other industry fuelled by debt, including the car industry, is slowing down. It's pay back time."
Meanwhile, Vanessa Brady, the founder and chief executive of the Society of British International Design (SBID), confirmed that the residential sector in particular has suffered since the summer with Brexit looming and no decisions forthcoming.
"I have been receiving reports from designers across the country confirming that Brexit has had a negative impact on the interior design industry.
"Home owners are not spending. The unknown is always a challenge. Designers are already scratching around for work, particularly in the north and in the Midlands. Many companies and individuals have already fallen into administration or are out of work.
'In London, the super-high-end-residential property development has slowed down, fewer property investments are already being noticed as the attraction of  'luxury' London has trailed off while Brexit looms without a response.
"This week I had three separate administrators notifications land on my desk of interior design companies unable to survive this dry period.
"The real issue is that the majority of the industry is already very low paid and low profit with just a few stars. The kitchen sector has always been one of the biggest spends for a consumer, but it is also where more companies go bust with regularity than any other although furniture follows it quite closely.
"It's the small business (SME) and micro small medium enterprise (MSME) that represents 99% of all business in the UK and over 90% of business that goes bust is profitable, they just run out of cash.  Add a further challenge of Brexit, product movement and delivery on time across borders and we may see more issues than we already have.
"This means that next year it will be extremely tough for the residential consumer facing market which is retail, interior design and the KBB sector. Only those who have already prepared for a tighter trading period will survive. It will be worse before it gets better but, I do think if the industry was more positive about home improvement – advising that this is a good time to add value as deals are out there, we could prize open the purse of the home owner much more.
"We won't change the view of government – as nobody knows what the view is yet so we should concentrate on customer opinion and promote great value in the hope of also supporting the industry at large. We need to unite and engage in positive marketing or we will shrink our sectors even further."