How can KBB showrooms maximise sales and build growth? In the second of a series of articles, kbbreview asks retailer John Pelosi for his tips and advice on developing a successful retail strategy
'We're a K&B studio, not a prison!'
John Pelosi of Caldicot Kitchen and Bathroom Centre in south Wales explains his softly-softly approach to retail and why locking in a client shouldn't mean trapping them into a sale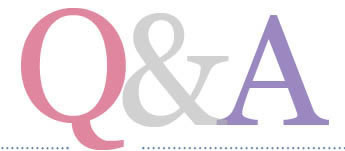 Q: How do you go about driving more sales?
A: We try not to push a sale – instead we try to understand our customers' needs, desires, preferences and their constraints (financial, dimensional etc). Then we do our best to build a compelling design using the right mix of products to put together a package that delivers expectations – or, better still, goes beyond them.
I'd also argue that "driving more sales" is not a core part of our model. We would be happy to maintain or slightly reduce the number of sales to ensure that the value of each sale was greatly increased.
Q: How do you set and clarify your targets?
A: We have an overall vision for what we want our showroom to be, and link every decision back to whether it gets us closer to that vision or not. We don't set specific monthly or annual targets for sales/profit. It's impossible to predict how many customers will walk through the door, what they will want and what their budgets are. As long as a project seems to build toward our vision, and it looks as though we can make the necessary margin, we'll take it on.
Every December, we look back at the previous 12 months and assess what went well and what didn't. Then we'll pick a couple of core themes to focus on improving for the coming year and plan any changes.
In our first year, we were chasing every last bit of business and took on a lot of lower-value jobs we should have left. We were knackered at the end of the year, having spent time being busy fools. When we realised that, we made a number of changes to help us better focus on those projects that better align to the vision we have for our business.
In our second year, our biggest challenge was keeping labour costs and fit times from escalating. We changed some of our subcontractors and how we work with them and have seen some improvements, and are pleased with the team we've built.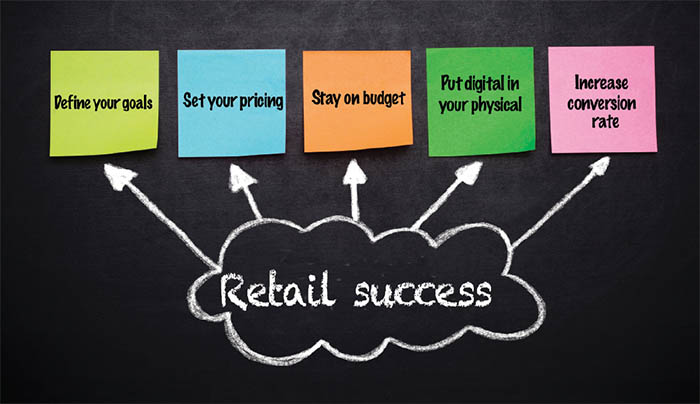 Q: How do you ensure you never miss an appliance sale or have to price drop?
A: Simple answer – we don't! If an appliance sale will not make an acceptable margin, then we just walk away. We avoid the brands which rarely see a sensible – if any – margin, and concentrate on those companies who support their studios. We'll advise customers when they can get items cheaper online, but highlight the value of using us for supply and fit, and how we can support them in the future. We're fortunate that many of our customers like to "shop local" and value the personal touch. If anything, I think there is a swing back in this direction.
As for dropping price on a project – we will already have done a "reasonableness" test, and so we should be in the right ballpark. We may have left some wriggle room or have some little luxury we can add but we're not into artificially inflating prices to play the "50% off if you sign today" games. The customers can see how their price builds up, so we can discuss any tweaks and trade offs to get closer to a budget, if we're still a little high. But if we have to walk away, we do.
Q: How do you lock in a client and prevent them walking out the door?
A: We don't. We're a kitchen and bathroom studio, not a prison! I'd hate to feel a customer felt "locked in" to any deal with us. So we present the design and explain the price and how it is built up. We answer questions and make tweaks as required. The customer is then perfectly at liberty to walk out the door. And some do. But if a customer likes what we've prepared for them, and if they've built trust in us, chances are they'll ask us what they need to do to secure a slot. Even then, we normally ask them to make a modest deposit by bank transfer.
Q: When should you walk away from a sale?
A: It comes down to a judgement call based on a whole host of questions including:
• 
Does this project align with the vision we have for the company?
• Is the budget realistic?
• Is there an acceptable margin?
• 
Do we like/trust the client? Will the process with them be enjoyable or are the "warning bells" ringing, signalling a nightmare psycho of a client who will lead to months of hell, an infinite snagging list and a battle to get paid?
• 
Have I entered a never-ending design loop from which I will never escape? Seventeen design iterations over 11 months is our current record;
• 
Even if this is a lower value/marginal prospect, do we feel there are wider benefits from taking on the project? There are some projects we keep on the boil for too long that eventually come to nothing. Sometimes a 'dead' prospect miraculously comes back to life. Occasionally, a project we didn't want (and priced high to discourage) is won to everyone's surprise, while prospects we've invested weeks of time into and seem certain evaporate without a trace. As we gain experience, we seem to get a little better at predicting things. But we're far from getting it right every time – which is half of the fun of this industry.
Q: What are your top tips for studio owners?
• 
Know your vision and focus on the projects and customers who align best with that.
• Be true to yourself.
• Treat every project as unique and special.
• Listen to the customer – then listen some more.
• 
Go the extra mile, but be prepared to walk away from a bad deal.
• Don't sell – let the client want to buy.
• And if all else fails, there's always gin…
• See what Sandy Armitage has to say about sharpening your retail strategy