Multiwood has been manufacturing and distributing Italian kitchen doors and accessories for over 25 years. Creative director Ben Allan recognises that retailers are under pressure and says his company has invested in reducing lead times and dispatching goods safely by overnight courier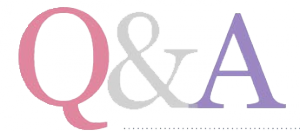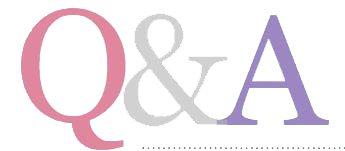 Q: How's business compared with last year?
A: Business has been extremely exciting. Since 2014, we have seen consumer confidence rise and, with that, retail confidence. For us there has been growth in all aspects of our business.
In 2015, after the installation of our in-house spraying facility, we launched the brochure for our bespoke painted collection. The reaction to this was phenomenal, with orders spiking almost immediately followed by continuous growth. This year, a 20,000-square-foot extension will be added to our current warehouse, enabling the development of new ranges and increasing the scope of our products. We have plans to expand further in 2017.
Q: What are the main challenges facing your sector and how are you tackling them?
A: Distribution of products always proves to be a challenge. As the market picks up, lead times get shorter. Retailers are under pressure to fit kitchens quicker to enable them to take on more jobs and to keep nearby competition at bay. This then puts the pressure on distributors. At Multiwood, we have invested heavily in packaging that enables our goods to go out safely on an overnight carrier service to be delivered when the customer requires them. However, you can't beat delivery by our own vehicles and the service our drivers offer so this is something we are going to continue to invest in this year.
Q: If you were opening a retail showroom in this market, what would be your strategy?
A: First, I think that for a distributor to open a retail showroom would be a real conflict of interest and a slap in the face to the retailers that have spent much time and money establishing products that a distributor or brand supplies.
Multiwood prides itself on servicing the trade and we will never put ourselves in the position of competing with our retailers – we value them and consider them the lifeblood of our business. This year, we are going to be developing our brand and online presence in a way that will drive business to customers' showrooms.
For the luxury end of the market, I feel there is a real need for good brands backed up by branded material to enforce the message and establish a desire for the product range. In the budget market, white-label products help the retailer to discount but making a living then becomes harder. E-commerce is important to a lot of industries but, in the kitchen industry, consumers mainly use the internet to research local retailers and browse kitchen styles and trends, often interacting with the brand or retailer online through social media. For a retailer, a good, image-driven website alongside clear direction to their showroom is fundamental. We will support our brand and retailers by supplying good imagery, good point-of-sale material such as brochures and, most importantly, by helping drive footfall.
Q: How do you think the relationship between retailers and suppliers is changing?
A: With the internet playing such a big part in consumer decisions, and retailers needing to do more to get the same work, it's important we offer our retailers the support they need when they need it. Retailers often want to be self-sufficient and digital tools will be important to provide 24/7 support. That said, nothing will replace the personal touch that we offer from our head office, or the visits from our knowledgeable reps. Over time, I feel we'll see a shift from verbal orders to online orders, simply because it provides convenience.