Poggenpohl has said it will open a new UK showroom in April that will be the third in the country to feature its "new retail concept".
In December, the luxury German kitchen furniture brand opened a new studio in Tunbridge Wells.
Meanwhile, its central London store is undergoing a "full refurbishment", according to a spokesman for the firm.
Poggenpohl in Wigmore Street has been closed since before Christmas and will reopen in February.
The brand refused to comment on the new retail concept, but it is understood to show off the brand's new collections, including +Venovo and +Segmento, and be more pared-back and customer-centric.
Simon Richmond, Poggenpohl UK managing director, told kbbreview: "We are extremely excited to bring our new retail concept to the UK market, initially in Tunbridge Wells and Wigmore Street, and then in a soon-to-be-announced new location.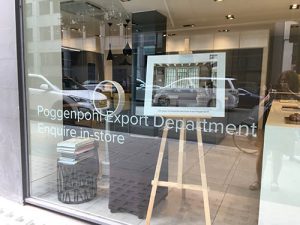 "These actions form part of our future development and strategic growth plans for this most important market for Poggenpohl."
Poggenpohl also announced the opening of its first dealer-owned studio in Glasgow called Bauen Design which opened at the beginning of January.
The showroom owner and managing director Licia Di Pasquale has previously worked at Poggenpohl managing their retail estate.
Last December, Poggenpohl announced the shock death of its 44-year-old managing director Thomas Kredatus.
The firm would not comment at this time on whether there would be any changes to the brand's management team as a result.