Sir Bob Murray, chairman of Omega kitchens, has claimed that being a British manufacturer can help dispel Brexit worries in its retail partners as it pledges faster delivery times and flexibility than foreign rivals.
Speaking to kbbreview, Murray said: "This is the big advantage we have over foreign suppliers. It is not just the delivery time, but the flexibility that we have in our response team. With Brexit, delivery times are crucial as people are looking to get the kitchen in quickly."
Omega said it can deliver its ready-to-assemble range in one week, while its rigid furniture takes just three weeks – and remedials only three days.
Omega, like its direct rivals, imports its wood and components from Europe. So Murray believes that any potential increases in import tariffs will affect all of the UK kitchen industry across the board.
He said: "We all buy our hinges and wood from Europe, so we are all the same. There is a level playing field. I was around when the Government introduced VAT and I think that it might be the same – it will just be an extra cost. I am not worried."
In 2017, Omega went through a £20 million expansion as demand drove the company to invest and expand. This has aided it in its Brexit strategy. It has increased it stockholding by 43% to ensure orders are fulfilled correctly and on time.
"Some people are not investing because of Brexit, but we are taking the bull by the horns and investing now," Murray insisted. "We have no qualms about the future and we are totally confident about the kitchen industry in Britain – certainly for a decade."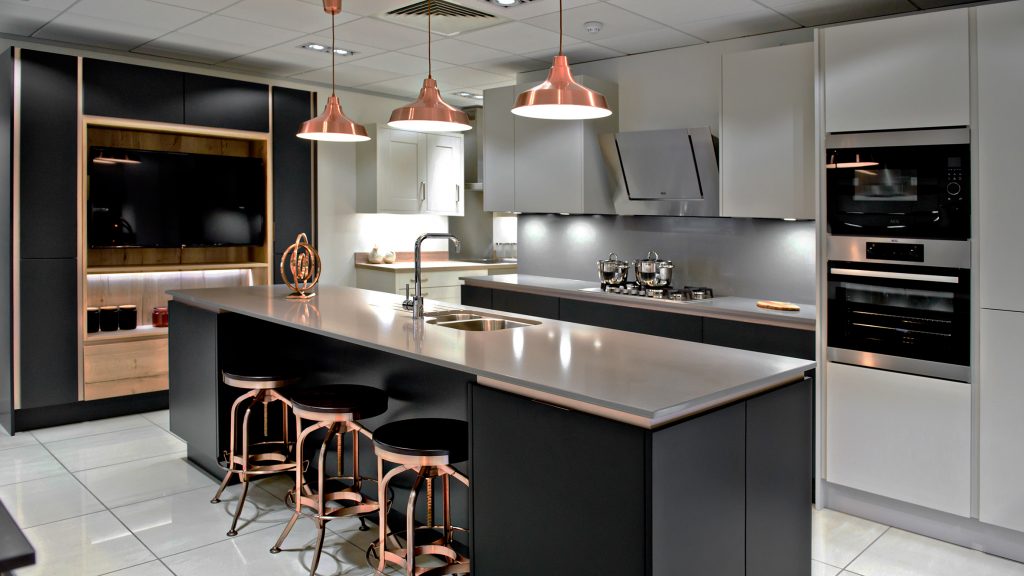 Omega is also keen to let its retail partners know how secure it is for Brexit with its "British Made, Brexit Ready" campaign last year, which detailed its plans for the next few years.
"The kitchen market is evolving and is changing all the time. I feel that the kitchen market is going to move enormously in the next couple of years," said Murray.
Omega can adapt and be flexible with its production time. It can deliver up to 1,200 kitchens a week and says it has the experience to predict and anticipate demand. In a year, Omega makes 45,000 kitchens – around 5% of the whole UK kitchen market.
Murray concluded: "We are investing in the future, not for ourselves, but for the dealers and the merchants. We have a leading product and we see the British manufacturers have a great future."
Read more about Omega in the February issue of kbbreview