EXCLUSIVE
Zeyko by Living in Design and Alno retailer Halcyon Interiors are both challenging their 2018 business rates bills after discovering that their rateable values are "almost double" some of the other kitchen showrooms in the street.
Zeyko by Living in Design owner Daniel Rezvani (pictured top left) told kbbreview at the LivingKitchen show in Cologne that the Wigmore Street showroom's last bill was £27,000 and unsustainable.
Speaking at Zeyko's stand at the 2019 show earlier this week, Rezvani said that the future of the showroom was in doubt if costs, including wages, rent and business rates, continued to rise while earnings continued to fall.
"Something has to change," Rezvani told kbbreview, saying that as things stand, the showroom has a maximum of another year of trading.
Tony Nicholas, shareholder, Nicholas Anthony, which has a showroom on Wigmore Street
The Iranian entrepreneur said the showroom made less than £1 million in sales last year and made no profit.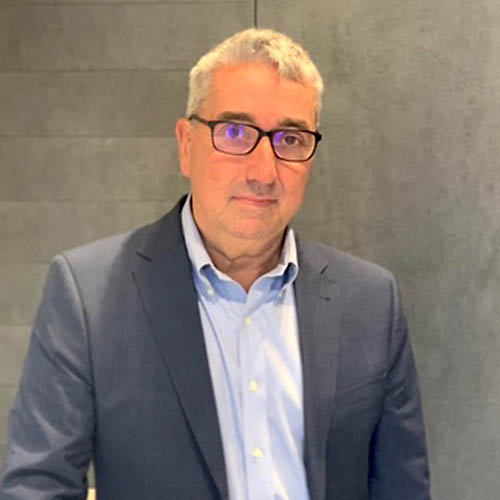 Meanwhile, Stephen Gobel, owner and managing director of Halcyon Interiors, which has its flagship showroom on the central London street historically famous for high-end kitchen retailers, also confirmed that the showroom is challenging its business rates bill.
He told kbbreview that he started the appeals process a few months ago by submitting evidence contesting the size of the property.
"When the most recent rateable value was set back on April 1, 2017, they included two car parking spaces, which never existed," said Gobel.
"We also submitted evidence that our rateable value based on the open-market rental rate for our property was about £195,000, much less than then £325,000 specified by the Valuation Office Agency (VOA) officers.
"Following this process, the VOA agreed to reduce the rateable value of our property to £282,500, but they only took into account our challenges about the size of our property, but not the fact that they had incorrectly calculated the rent."
Gobel revealed that his local MP Mark Field had helpfully agreed to bring attention to the challenge, after waiting 14 weeks for the results of the initial check stage of the process.
A further seven weeks later, he said he has only just received a letter acknowledging receipt of the challenge.
In addition to business rates, Wigmore Street retailers are also forced to pay a £3,000-a-year statutory marketing bill to the local council for being in the 'Baker Street Quarter', as well as £6,000 a year toward the much-delayed Crossrail project.