The UK has seen an influx of cheap competition for mainland Europe. Curve Craft managing director Paul Murray argues that manufacturers should listen to front-line retailers rather than dictate what they should have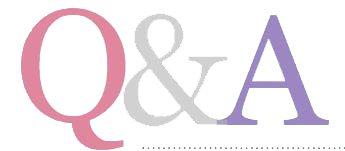 Q: How's business compared with last year?
A: Throughout 2015 we implemented a proactive marketing and sales campaign. This strategy has worked hand-in-hand with a programme of further investment in both machinery and highly skilled staff.
So, not only do we have a much broader customer base compared with this time last year but we also have a much broader product offering. Obviously, this has had a positive impact on sales and, taking the investment into account, will make a positive impact on profitability over the longer term.
Q: What are the main challenges facing your sector and how are you tackling them?
A: Cheap perceived competition from mainland Europe and, to a lesser extent, within the UK.
There will always be the cheaper door offerings from mainland Europe. However, their offering is mass-produced, inflexible in terms of design and sizes, with a low price based on quantity. For our higher-production-volume customers, we can offer greater flexibility in terms of bespoke designs and sizes and reduced quantities that are more in tune with their output. Sometimes this is more important than a cheaper unit price, particularly for those brands making the transition from the mid- to the high-end of the market and especially the high-end, in-frame brands.
In terms of home-grown competition, our main target sector of high-end, in-frame kitchen manufacturers recognise that while price is important, quality and reliability are the key deciding factors. A rejected or late batch of doors from a cheaper supplier ends up costing them more in the long run.
Q: If you were opening a retail showroom in this market, what would be your strategy?
A: We don't retail. We are a trade supplier. However, if I were, I would always aim at the very high-end, discerning property owner, for whom true bespoke manufacturing flexibility and quality is more important than price or brand.
A true bespoke manufacturing capability means that almost any style is possible and I would, therefore, suggest a mix of traditional and contemporary and a blend of both.
It's hard to sell a very high-end, expensive kitchen via the web – I firmly believe these customers will want to touch, feel and experience the furniture first hand. But I do believe that a fully optimised and well executed website is the most important marketing tool in terms of creating awareness of a product, service and retail outlet. It also allows you to impart far more information, in a controlled and layered way, than would be possible with other marketing tools.
Q: How do you think the relationship between retailers and suppliers is changing?
A: At the very high end of the market, it's becoming much more of a "working together" partnership to fully achieve retail customers' personal tastes and requirements and, of course, surpass their expectations.
I think the truly high-end, discerning homeowner will require retailers to be more flexible and, in recognition of this, it's imperative that furniture manufacturers listen to retailers on the front line rather than dictate to them.