Marcel Crezee, managing director of MHK UK, said the German buying group would continue to push aggressively into the UK this year. He said he had a personal goal of doubling MHK's retail members here by the end of 2019.
Speaking to kbbreview at the LivingKitchen show in Cologne last week, Crezee said the group now had 50 UK kitchen shops signed up, and he would be looking for 100 by the end of the year.
A number of former in-toto retailers were the buying group's earliest adopters after the collapse of Alno's UK distributor left them without products to sell in the summer of 2017.
A bathroom retailer in Blackburn about to add kitchens to its range and open a massive 15,000sq ft KBB showroom is one of MHK's newest members, visiting MHK at their stand at the trade show.
Mohammed Sidat, managing director of Tile Centre, which has a showroom in Burnley and another in Blackburn, told kbbreview last week that partnering with MHK made sense for their new venture.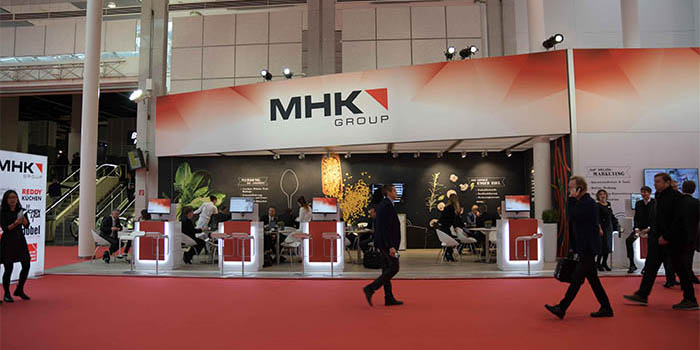 "We are taking the first step into the kitchen market with our new showroom concept to be open in about six to eight months' time.
"MHK have an excellent range of products, good service, a captive bank to smooth over the payment process with suppliers, so that we can optimise our cash flow. They have also been supporting us with advice on our market and how we can best cater for it.
"It just made sense to enter the kitchens market through MHK."
MHK's parent firm is a €5.5 billion company and MHK has about 2,800 retail members around Europe, but in the UK, the concept of a buying group is still very new and there is a lot of scepticism about them.
Crezee told kbbreview that the cynicism, which he said he faces every day, is a huge obstacle to overcome for MHK.
But he said he is a "glass half full" person and would strive to overcome this attitude.
"I ask UK studios, in a tough market, where retailers are fighting to survive, why don't you give me an hour to explain our offering?"
Crezee explains that a key misconception is still that studios will lose their independence if they become MHK partners, but he reassures retailers that this is not the case at all.
A retail member can purchase through MHK as a member and still have access to the whole of the market.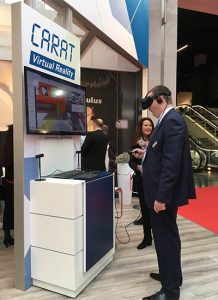 Cost to the retailer is a one-off fee of £2,000, which is completely refundable should the retailer wish to pull out, and £25 a month for access to MHK's payment and ordering systems and marketing collateral – although as a member you can pick and choose which services you'd like to use.
Crezee explained that the group makes its money from its supplier partners, taking a percentage of the supplier's turnover. Its kitchen furniture members include Nolte, Nobilia, Ballerina, Brigitte, KH and Warendorf, which is Crezee's "all-time favourite".
"We do a lot of work for the supplier – finding new customers but most importantly we guarantee the payment so suppliers always get their money.
"We would love to add a British furniture manufacture to that list," Crezee told kbbreview, suggesting that discussions were currently taking place with a number of UK companies, although he would not say which ones.
"In some countries, suppliers will ask us to open doors, and we are happy to do that. Now we ask them for help setting up in the UK!"
The former Der Kreis chief executive said what he loved most about his job was that MHK was there to "support the retailers".
"On LinkedIn, I often see retailers ask, 'which kitchen supplier should I choose?' People respond, saying, Nolte, or Nobilia, or others. But they don't respond, asking, 'which region are you in?' or – 'who are your customers?' or – 'which price level do you feel happiest selling?'
"These are the kind of questions we will ask our retailers."
He said one of the biggest challenges of establishing a presence in a new market, like the UK, is the scale of the country.
"Right now the growth opportunities are in the north, in cities like Manchester and Liverpool, and in Scotland, but we will go wherever we need to meet retailers."