Elite Wine Refrigeration, based in Cheshire, is one of the latest members of trade body, the KBSA, as it seeks to grow its business through kitchen showrooms.
Offering a wide selection of wine coolers and wine cabinets, from brands such as Hungarian Dunavox, Miele, Swisscave, Liebherr, and La Sommelière, the firm, set up by recent graduate Callum Dooley, said it hopes the KBSA will open doors at kitchen studios – its target market.
"We believe there is a lot of potential for this market in the UK. We are hoping to double our revenue this year, from £250,000 to £500,000," Dooley (pictured above) told kbbreview.
"We don't sell through online retailers so we can guarantee kitchen retailers margin at 30% which is something no other wine cooler brand can do," he added.
The company said it will focus on growing the Dunavox brand, already well-established in Italy, Spain and the Netherlands, in the UK.
The KBSA has been on a recruitment campaign since national account manager Allister Reed joined the association last summer.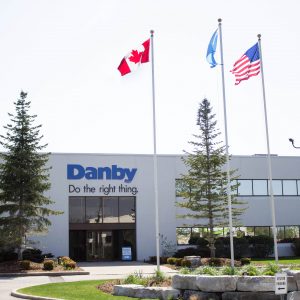 It said, with Elite Wine Refrigeration, 14 new members have joined since the start of the year.
Reed said: "These are exciting times for the KBSA, as we drive forward our plans to make the association bigger and stronger."
The KBSA recently announced a tie-up with peer-to-peer lender Funding Circle offering its members a discount to access the platform's investors.
Elite Wine Refrigeration currently runs its business from a warehouse in Milton Keynes, but Dooley told kbbreview that he would like to open a high-street showroom in his local area in Cheshire, where interior designers can visit and see the product in situ.