Howden Joinery, which sells kitchens to builders, was cautiously optimistic about future trading given the continuing uncertainties over what kind of Brexit is in store for the UK in its full-year financial report.
The KBB merchant business said it had taken a number of measures to prepare for a "worst-case scenario" of a no-deal, including adjusting stocking policy for "at-risk items" to secure continuity of supply during the transition.
"As a result, around £15 million additional inventory has been purchased and key suppliers are also making plans to ensure supply.
"In addition, we are looking closely at the options for our inbound supply routes and pursuing appropriate logistics accreditation, including Authorised Economic Operator status, to reduce potential customs delays."
HMRC has repeatedly warned over the past few months that in the event of a no-deal exit, businesses will be unable to continue trading with the EU without an Economic Operator and Registration Identification (EORI) number.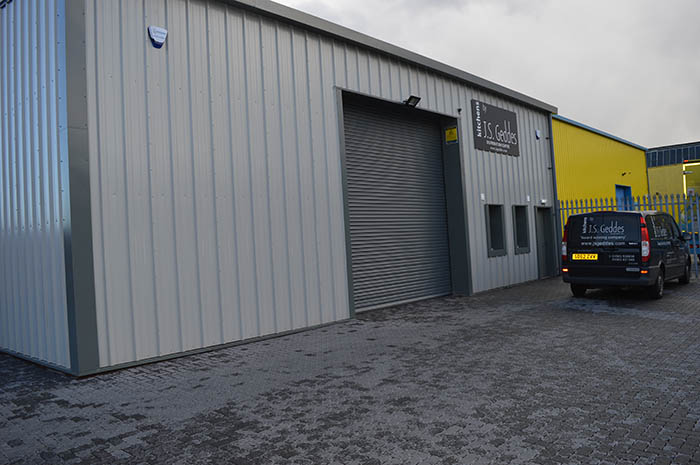 But latest HMRC figures show that so far just 17% of these businesses have registered.
In a rare show of hands, Howden was open about its post-Brexit planning, telling investors that it was reviewing contracts to make sure product supply remains sustainable in the event of a no-deal and modelling the challenges and opportunities "across the entire business", to make sure strategic plans are in place for various scenarios.
It said a "key focus" was managing currency volatility and the potential for raw material cost increases that would be the knock-on effect of sterling dropping against the euro.
It also said it was mitigating against supply disruption by having multiple-sourcing strategies for key products, investing in manufacturing operation, which gave them "enhanced disaster recovery capability" and new warehouse space to support distribution capabilities.
The update came as Howden reported a rise in revenue and pre-tax profit in 2018 and said it had pulled out of Germany and Holland in favour of growing in the UK and France.
It opened 33 new depots in the UK during 2018, bringing the total to 694 last year, but said it saw the opportunity to grow to 850 depots – with 40 opening in the UK and Northern Ireland this year.
"We have initiatives under way to improve business performance further, focused on depot format efficiencies, improving range management and the development of our digital platform," said new chief executive Andrew Livingstone.
"We have put a new depot format into a limited number of depots, designed to enable us to use depot space more efficiently and give us the option to open smaller depots in new locations.
"Consequently we now see the opportunity for around 850 UK depots. Our investment in digital will both reinforce the strong local relationships we have with builders and improve awareness of the Howden offer with consumers."
Revenue from Howden Joinery UK depots grew 7% to £1.477 billion, while pre-tax profits rose almost 3% to £238.5m.