On the up
Although the North-East is more sparsely populated than the North-West and much heavy industry has disappeared, there are signs of regeneration with new service and hi-tech enterprises taking their place. Chris Saunders talks to KBB retailers in the region who are positive about the future and are using digital marketing to drive footfall
In recent years, there have been encouraging signs of an economic revival in the North-East. Many heavy industries have fallen by the wayside, but others that are doing well include pharmaceuticals, automotive, services, life sciences and IT.
According to government figures, unemployment levels in the region recently dropped to a record low of 5.2% of the total workforce. This figure is still higher than the national average of 4.1%, but is a marked improvement on recent years, indicating the area is finally on the right track with a total of 72.2% currently in employment, compared with 75.3% nationally.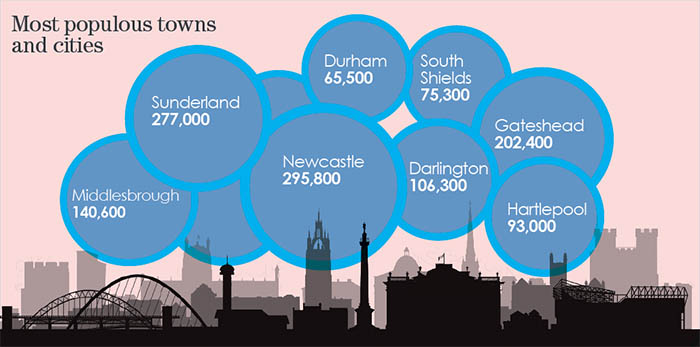 Paul Carbert, policy adviser of the North-East Chamber of Commerce, points out that this is merely a continuation of recent trends.
Representing more than 3,000 businesses, the chamber is the region's biggest and most influential member organisation. Boasting a huge international reach, it organises more than 100 events and seminars a year and aims to "equip its members with the skills, contacts and confidence to break into new markets".
If used correctly, the resource could prove invaluable to the KBB industry, especially in the aftermath of the anticipated post-Brexit shake-up.
One of the biggest KBB names in the North-East is Tecaz, which has been trading since 1985 and now boasts four showrooms in Newcastle, Pennywell, Ryhope and Stockton-on-Tees, totalling over 200,000sq ft. Perhaps indicative of the area's economic plight, they have made affordability a key selling point. The company has adopted a strategic approach, culminating in the 2015 acquisition of the Pennywell site, once home to the Sunderland Echo, which resulted in the creation of 60 jobs.
Tecaz was a finalist in the Bathroom Customer Service of the Year category in the 2018 kbbreview Retail and Design Awards.
Keith Stewart, head of industrial agents Naylors, which sold the property, said: "The building is unusual in that it is a 50:50 split of industrial and office space, which presented a perfect opportunity for Tecaz to combine their office, trade counter and storage facilities, while providing them with a highly prominent and accessible location."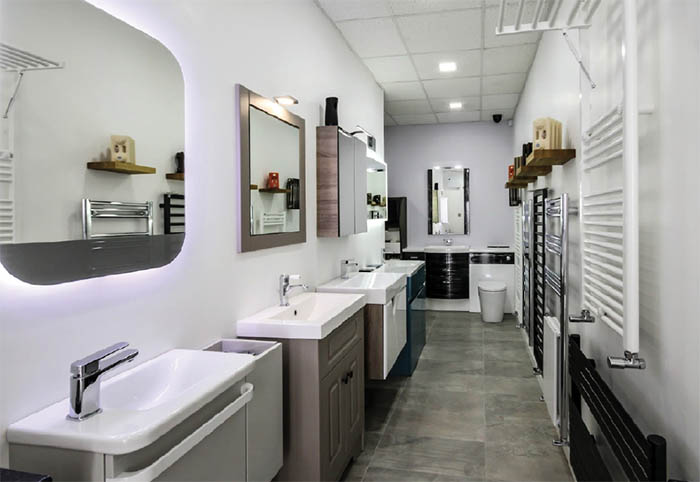 Serial switchers
Happily, the KBB retail sector seems to be flourishing all over the North-East. Durham-based KO Bathrooms recently opened a second outlet in Bishop Auckland and has yet another opening in Darlington in the first quarter of this year.
KO administrator Karolina Pulawska says: "The reason we have been so successful and able to expand so quickly is simple – we work to high standards and make sure we give customers what they want."
Perhaps surprisingly, the company has been more resistant to the digital revolution and the shift to online shopping than others, preferring to use more traditional methods to get ahead. "We advertise across a lot of platforms and have always distributed leaflets throughout the local area, but we are phasing that out in favour of radio and print ads which we think hits our target audience more effectively," Pulawska says.
"The bulk of our business comes through referrals. Obviously, we have a website, but the thinking behind that is basically to let customers know where our showrooms are and show off some of our work.
"We do have a Facebook page, but we aren't very active, because we don't really see much benefit from it. Perhaps it's one of those things where you only get out what you put in. So far we've put in very little, but maybe that will change in future."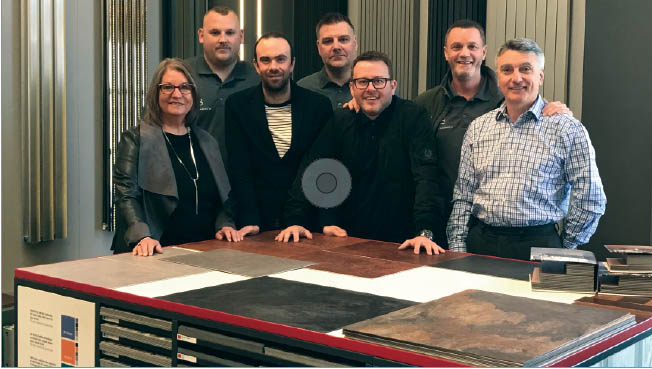 Interestingly, despite not focusing on social media, KO Bathrooms currently boasts a five-star rating on Facebook.
Forbes recently revealed that businesses lose $75 million through bad customer service. The report also stated that brands are "failing to create the positive emotional experiences that drive customer loyalty". The result is that 67% of customers have become 'serial switchers'.
One company that not only appreciates the power customers now hold, but is also doing its bit for the local economy, is Newcastle Kitchen and Bedroom Co, which has grown from a small workshop established in 1996 to a combination showroom and manufacturer employing a workforce of 18.
Managing director Chris Burn says the key to its success is the personal touch. "Investing in a new kitchen or bedroom is a considered purchase. People take it seriously. They want a good experience, as well as a satisfying end result. Our priority is to provide a quality, bespoke service because the best form of advertising you can possibly get is a happy customer."
Newcastle Kitchen and Bedroom Co is clearly doing something right. It won the 2018 Best of Houzz Award for giving the highest level of 'client satisfaction' and across platforms has amassed over 50 reviews, every one of them of the five-star variety. A true modern business, it boasts a well-designed website and has a presence on multiple social media channels, including Facebook, Twitter, Pinterest, Google + and Instagram.
Social media
"Around 50% of our enquiries come through our Facebook page," says Burn. "We get a lot of referrals, and people tag us in social media posts. The internet has completely changed people's shopping habits. Now, everyone is stuck to their smartphone, and that becomes their shop window. It's so easy to save and store information, and refer back to it when you need to.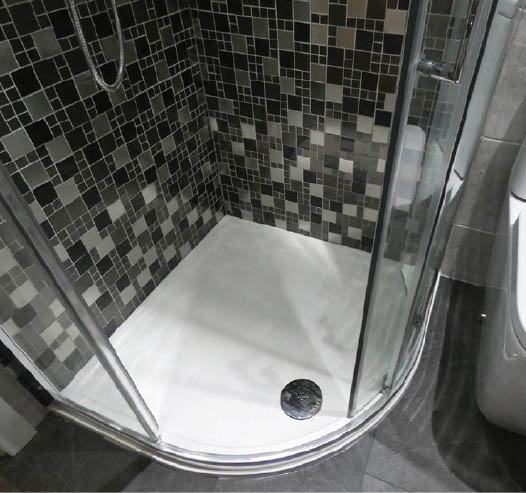 "The high street will never really go away. In many ways, it's still a community hub. But it is certainly changing and in general has been very slow to react to digital. Twenty years ago, nobody could have predicted how things would be now. But like it or not, digital is happening and we have to get used to it. You can't really blame the consumer. We're all consumers ourselves, and if we see something cheaper online, of course we're going to go down that route."
This observation is backed up by recent research carried out by MasterCard, which found that 8% 
of the UK population shop online every day and 41% do so every week – the highest level in the whole of Europe.
Cy Suddick, owner of Sunderland-based Wearside Home Improvements, is a good example of an ambitious, tech-savvy entrepreneur who appreciates the value of social media. His business's Facebook page has over 9,500 likes, which is an impressive figure for a small local enterprise, and again maintains an impressive five-star rating.
But does it actually mean anything? "It absolutely does!" he says. "Our showroom isn't on the high street, nor is it on an industrial estate, so we can't rely on footfall. Some days we get three or four people through the door, and we have days where we don't have a single visitor.
"Around 50% of our enquiries come through our Facebook page. The internet has completely changed people's shopping habits. Their smartphone is their shop window. Like it or not, digital is happening and we have to get used to it"

Chris Burn, managing director, Newcastle Kitchen and Bedroom Co
"The business was going nowhere fast, so when I came on board, I knew things had to change, and I invested a lot of time and effort in digital marketing. Now, Facebook alone probably accounts for 40% to 50% of the business. We keep the page busy, interact as much as possible, and upload a lot of good-quality pictures and videos of the work we do. That makes a huge difference. People are very visual. We also run competitions, where people who like or share a post will be in with a chance of winning a prize.
"We work hard to give the customers great service. That translates into good online reviews and recommendations, which then brings in more customers. We use Facebook ads to broaden our reach, which helps us target the right demographic. I see having a good online presence as crucial, because within the next decade people won't even be leaving the house to go shopping. Why would they? At the touch of a button, they can have 20 or 30 buying options.
"Our conversion rate from giving an initial quote to landing the job is 70% to 80%, and that's not a result of giving people the hard sell. You can't get away with that anymore. If people feel pressured, they'll just back off and you'll lose them. The reason for the high conversion rate is that people read our reviews online, and by the time they come to us they've more or less made up their minds already."
This philosophy reinforces claims made in a recent report on marketing website The Drum, which used a survey conducted by Podium to ascertain that the purchasing decisions of 93% of consumers are now influenced by online reviews. Furthermore, up to 60% of consumers read online reviews at least weekly, showing just how savvy the modern shopper has become. Shopping around online has turned into something of a legitimate hobby, and people want to be allowed the time and space to make informed decisions about major purchases. This harks back to the Forbes claims that customers are now becoming serial switchers.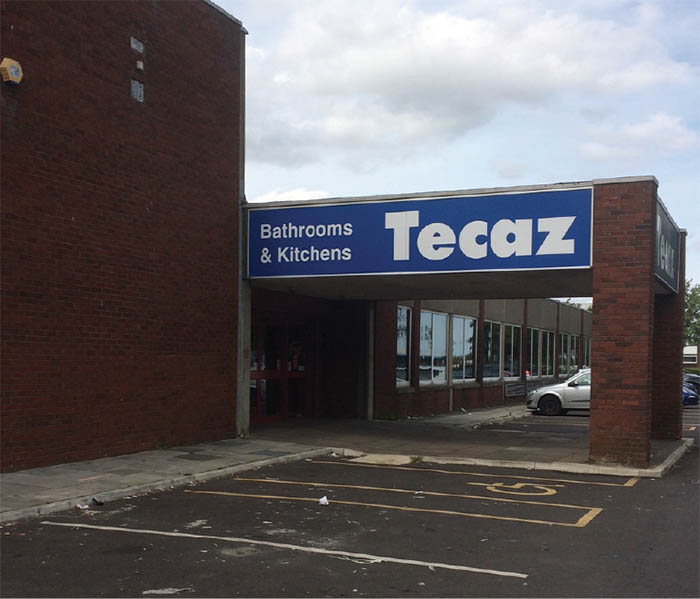 Crucially, the Drum survey also revealed that most shoppers would hesitate to use a business with less than a 3.3-star rating and indicated that, contrary to popular opinion, the price isn't the be-all and end-all. Nearly two-thirds (63%) of consumers are willing to pay 15% more if they are rewarded with a good shopping experience.
"Any business owner knows that your most authentic and impactful advocate is a happy customer, and technology has made every customer's voice extremely powerful," says Eric Rea, chief executive of Podium, the company that conducted the survey. "Our data show just how much consumers trust each other, and therefore how much these advocates can drive purchase decisions and grow brand recognition through online reviews."
Despite not completely buying into the concept of digital marketing, KO's Pulawska admits good online reviews are a cornerstone of KO Bathrooms' success. "We've been associated with Checkatrade for several years now, and have accumulated an overall score of 9.89 [out of 10] from 114 reviews. That's something we worked hard to achieve and are very proud of. We're also Trading Standards-approved with Checked and Vetted.
"When they come in the showrooms, people often comment how our reviews were one of the main things that drove them to visit us, rather than one of our competitors. That's always nice to hear."
Malcolm Robertson, showroom manager at Durham-based Homestyle Interiors, which also maintains a near five-star overall review rating and has garnered numerous positive testimonials from happy customers, shares a similar view. "All marketing is good marketing, but online reviews are becoming increasingly important as the internet takes a more prominent role in our daily lives. It's the future."
Homestyle Interiors is based on an industrial estate, and is very happy with its current situation. "It's all well and good having a big plush showroom on a busy high street," Robertson says. "But then you would get a lot of people walking in off the street who take up your time but don't actually buy anything. Being somewhat out of the way means that most of the people who come here are serious customers who have actively sought us out.
"The high street is changing, but I don't think it's dying, and I don't think online shopping is 100% to blame. There are many factors in play. Not only has the way people buy things changed, but what they buy has, too. The world never stands still. If you look at a typical high street from 100 years ago, it would be unrecognisable."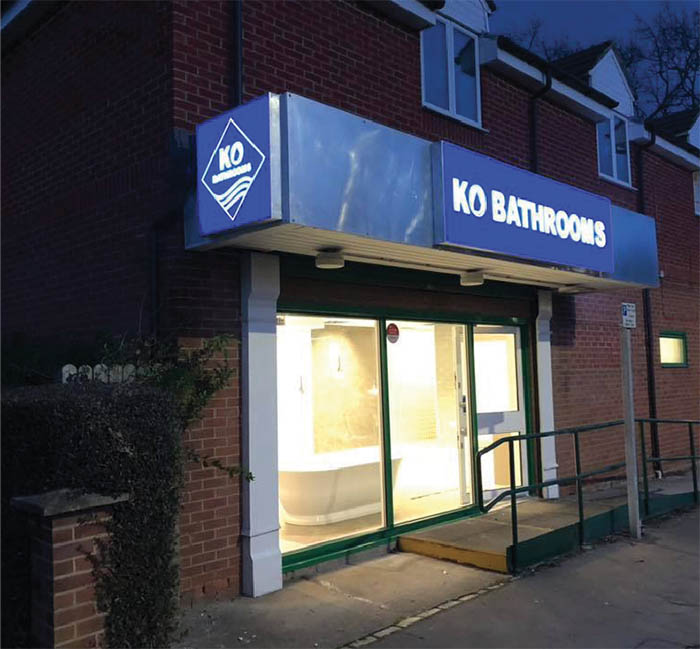 Call for change
There seemed to be an overwhelming feeling throughout the north-eastern KBB industry that a lot more could be done to help small businesses prosper, however. Burn at Newcastle Kitchen and Bedroom Co says: "The Government and local authorities could certainly be more sympathetic. A lot of bricks-and-mortar businesses are struggling in the current environment simply because they never really got to grips with going digital.
"Other things that could be reviewed are business rates and the current taxation policy. It needs to be a more even playing field. For example, if taxation is based primarily on square footage, it creates an imbalance between companies based in high-street showrooms and those trading out of massive warehouses."
Suddick from Wearside Home Improvements agrees: "I think everyone who has ever had a job would like to pay less tax, but small businesses or the self-employed do seem to get hit harder than a lot of people. I get a substantial VAT bill every three months, then there's corporation tax and personal tax on top. I don't begrudge paying it. Everyone has to. But it shouldn't be this difficult."
Robertson of Homestyle Interiors thinks there is one very practical measure the Government can enforce. "They need to look at fixing the RRP of brands' products," he says. "As it is now, you might be able to find your niche in the market and spend an entire career building up your business.
"Then someone can come along overnight, start a discount website, undercut you and drive you out of business."
Turning to the current elephant in the room, Burn adds: "Nobody knows how Brexit will affect us, but it's certainly a worry. We need a detailed plan, a good exit strategy, and a deal that benefits all parties. While as a business we've always tried to buy British where we can, like most KBB retailers we do depend a lot on the big German manufacturers. Those costs are likely to go up, which will obviously have a knock-on effect further down the line. In the end, the people who will suffer most will be the consumer."
Robertson has a much more succinct view on Brexit: "We've had quotes from various long-term suppliers ranging from 2% to 9% more than we were paying previously.
"It's impossible to run a business this way because we can't factor in costs. We just have to guess. The Government need to stop messing about and make a decision. Then we can all get on with it."