Malcolm Scott, Swift's commercial director, suggests that the days of the gas hob may not be over yet
Gas hobs are not going to disappear anytime soon, although many in the trade, and the environmental movement, would like to see them go.
Like most specialist appliance businesses, Swift tracks all appliance trends. Our marketing department estimates that the percentage of hobs sold in the UK that are gas has steadily dropped over the past 10 years from a peak of over 60% to the current level of around 33%.
During the same period, Swift estimates that the sales of gas ovens have dropped from more than 6% of all ovens sold in the UK to around 3%, as the price of a basic electric oven has fallen to less than half that of a gas oven.
There are several reasons for the
decline in sales of gas hobs, such as the fact that electric hob performance has improved substantially during a period when their prices have dropped significantly faster than gas. The move towards property companies building more town and city apartments, including high-rise buildings and high-density student accommodation blocks where the logistics of providing gas supply can be more challenging, have led to a clear preference from builders to fit electric hobs.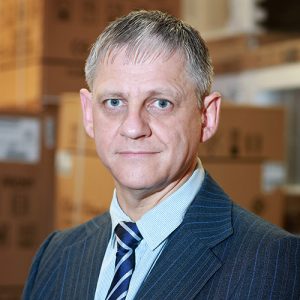 As gas regulations have tightened up, so the cost of getting Gas Safe accreditation to fit gas products has increased, making it more difficult for kitchen fitters to get the necessary qualifications – in turn leading to spiralling costs for anyone employing gas fitters.
It is now much easier and significantly cheaper for most retailers to offer a supply and fit service on electric hobs than gas.
Set against this bias within the trade is the simple fact that many consumers still like cooking on gas and are reluctant to change.
With the gradual reduction in the price of induction hobs and the improved performance that these hobs offer, running alongside the preference for electric within both the retail sector and the new-build
sector, the trend towards electric hobs will continue, but there will always be some consumers who do not want to change.
As most in the trade know, a lack of consumer understanding of induction technology, and a belief that only really expensive pots and pans can be used with an induction hob, have slowed the rate of change. Consumers are gradually becoming more aware, however, that most budget metal pan sets work fine on an induction hob.
Gas hobs may disappear as legislation encourages builders to continue to move towards fitting electric hobs in new-build projects, but this will be a gradual process that will take many years.
So don't sell off your gas hob displays just yet.