Large numbers of manufacturers and distributors of products made abroad and shipped into the UK invested in extra inventory as the original Brexit deadline of March 29 galloped towards them.
Even UK factories were apparently boosting production of goods in anticipation, with UK manufacturing growth rising to a 13-month high in March, according to the closely-watched IHS Markit/CIPS survey.
The Purchasing Managers' Index (PMI) for the manufacturing sector rose to 55.1 in March, from 52.1 in February [a reading over 50 indicates expansion].
But, with the Brexit deadline being kicked down the road, the UK participating in the forthcoming EU parliamentary election three years after voting to leave the bloc, and UK Prime Minister Theresa May's position looking increasingly fragile, how do manufacturers and suppliers feel now about tying up precious cash in stock that could have been used on investment?
In a recent interview with one media organisation, AO founder John Roberts, who recently took back the reins as chief executive of the online electronics and appliance retailer, said his firm's investment of £15 million worth of extra stock was "wasted" and could have been earmarked for more positive activities.
Does the KBB industry agree? Two UK KBB suppliers give their verdict below…
'An incredibly frustrating time for business'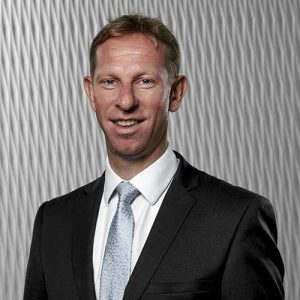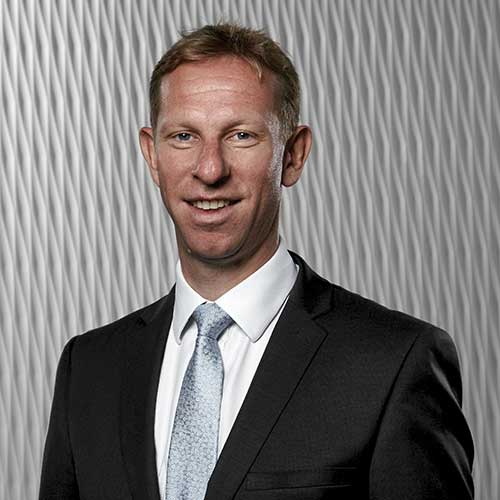 Gary Baker, managing director of CDUK, exclusive distributor of Corian in the UK, reveals how the company invested in around £1 million of extra stock in the first quarter of 2019
It has been an incredibly frustrating time for business in the UK thanks to the uncertainty around Brexit.
We are all about adding value to our customers and one of the key pillars of our service offering is holding significant levels of stock of Corian, so that whatever our customers order is available for next-day delivery.
The only way we could ensure continuity of service over Brexit was to stockpile. When Brexit didn't happen, this obviously means we are now overstocked for 'normal' trading.
The strength of our business, built up over the past 40 years, allows us to withstand the short-term pressures on space and cash flow, but we will probably have to go through the whole thing again at some point later in the year.
The key for us at CDUK has been not to get distracted by Brexit: keep calm and carry on focusing on looking after our customers.
'We're giving our customers reassurance'
Mike Tattam, sales and marketing director at Lakes, explains how it has added a month-and-a-half worth of stock to its warehouse in the UK with March inventory at unprecedented levels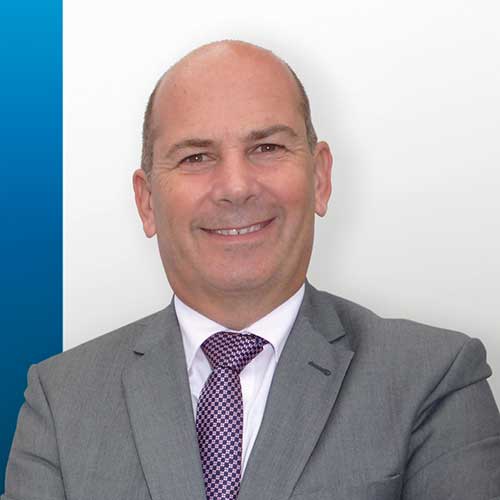 For us, it's been a positive decision, providing reassurance in supply for customers in these uncertain times.
And for us, the overriding concern is to give customers the reassurance they need.
Although there has been talk of a softer Brexit, no decision has been reached and it could still all crash with a no-deal.
If anything, the lack of a decision is creating even more uncertainty, leaving manufacturers and suppliers to second-guess potential outcomes.
Whether shower enclosure companies have their products made for them, or manufacture as Lakes does in their own factory, most companies import – and mostly from China. So, shipping, port access and currency movements will affect individual brands and the shower enclosure market in general.
We're already seeing a build-up of problems with shipping being diverted from UK ports when there are queues and they're too busy. The ships continue to an alternative port to unload cargo and then reroute back to the UK when ports are less busy. And this is now – pre-Brexit.
To protect customers as best we can from disruption and potential 'known unknowns' at ports in the UK, we've been increasing our stockholding over the past few months to unprecedented levels.
Will that be enough? Enough for what? We don't know at this point.
Merchants are asking what our plans for Brexit are but, reading their questions, it's an interesting role reversal – the onus seems to be on suppliers holding stocks rather than merchants.