Burnley-based distributor Miro is ramping up its UK sales of the premium cooker hoods produced for it exclusively in Spain by Frecan.
The one-year partnership between the two companies has seen sales in the North of the country increase rapidly, with almost 100 active accounts, and the company is now ready for the next phase of growth, which it said will culminate in taking a stand at the kbb show in Birmingham next year.
As Miro director Liam Lord explained: "The majority of current Miro retailers are in the North of England and Scotland, as these are customers I have known for many years and whom I have strong relationships with. Our goal, however, is to the kitchen retailers' choice for extraction solutions nationwide."
Lord added that he is now seeing more customers "coming on board from all corners of the UK at a very pleasing rate".
Lord has more than 15 years' experience in the premium appliance sector. He spent eight years with Britannia and also was also involved in the launch of Faber cooker hoods in the UK.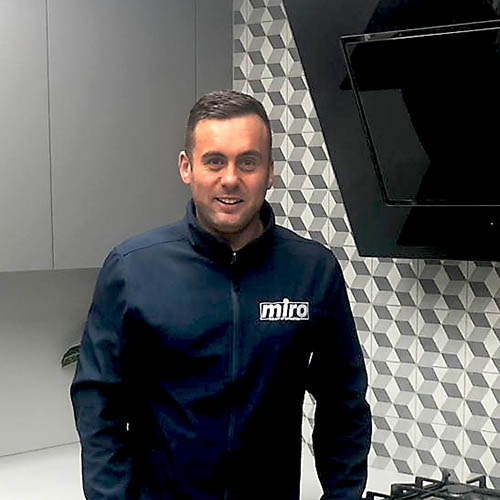 Lord explained his strategy: "Using my experience, I really wanted us to stand out from the competition. Miro offers fantastic value for money while ensuring our retailers can turn a healthy margin with a high-class service to back this up."
He launched Miro in November last year when he realised that the UK was one of the few countries in Europe where Frecan was not represented. The family-run company has 30 years as a manufacturer of specialist built-in and ceiling cooker hoods and Lord said they are the second best-selling brand in the mid-to-high end segment in Spain.
Lord added: "When visiting the factory, I was so impressed with the high-quality components used in each of the extractors they produce. The innovation in each extractor is so impressive, with noise reduction for open-plan living and, of course, fantastic performance the forefront of what is being achieved. Consideration has also been made for the actual fitters on site with easy installation solutions. I couldn't wait to have these products at my disposal in the UK."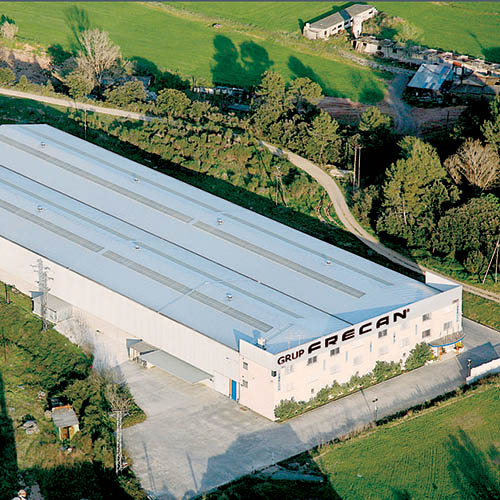 Speaking of the partnership with Miro, Frecan's global sales director Laura Cruells said: "Liam is certainly the partner we were looking for. He's got the vision, the market knowledge, a clear focus on unique and quality products and a niche market orientation that represents the philosophy of our brand. He will do a great job without any doubt."
Miro launched its first brochure earlier this year.
Lord explained: "We wanted to keep our offering relatively simple while also ensuring we could tick each box in terms of hood type. Ceiling and integrated extraction is very popular with our clients, so we ensured we could offer an extensive range in each of these two categories. We also have surface hood options, including the new Flow 4 venting induction hob, which is proving to be very popular, as well as wall-mounted hoods and, of course, island extractors."