Graham Robinson, showroom manager at Halcyon Interiors, Wigmore Street, reflects on the key trends and products from the kbb Birmingham show
This was the best kbb show for a number of years. There was buzz leading up to the event and it was busy on the day I visited. In past years, there seemed to be the cloud of the recession, but this has certainly lifted.
I would not say there was anything ground-breaking in design, but more of a refinement of what we have been used to in the past few years – sleek lines with introduction of natural finishes to create warmth. Scavolini took it a bit further with slightly more lived-in look, which I really liked.
The refinements were strongly evident on the Blum stand that was amazingly interactive and really showed how things have moved on – good to see how products can be used across the whole spectrum.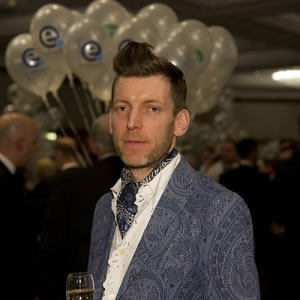 I really loved the new Sensa colours from Cosentino, which answered the trend for natural materials, but with practicality in use, particularly 'black beauty'.
I liked Westin's approach on its stand, featuring the image and person the people behind the brand – there is something nice buying from a brand like this, and unusual for us, as nearly everything we supply comes from Germany.
The show has left me inspired with lots of little ideas, although it has not made me change my approach to how I do things.