Mixing bricks and clicks
One bathroom retailer in Leeds has married a thriving online e-commerce business with a large, well-stocked and presented showroom. Chris Frankland talks to James Roberts, director of Sanctuary Bathrooms, to find out how they made multichannel work for them
How many times do we hear bathroom retailers complain about the 'race to the bottom' on price brought about by online discounters? Too many to count. But what if you could fight back? What if you decided to embrace the internet and make it as much a part of your business as your showroom?
One retailer that has done that in a big way is Sanctuary Bathrooms in Leeds.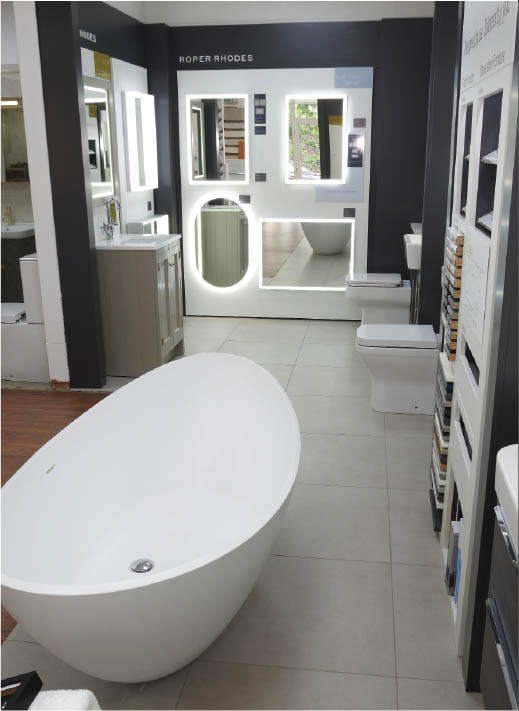 I first became aware of them when they started sending us interesting news stories on market statistics, gleaned in many cases from their Google analytics data. So I meet director James Roberts at Sanctuary Bathrooms' Leeds showroom to check out how they have combined a large bricks-and-mortar showroom with a successful e-commerce business.
He tells me: "We started to see the growth online with people's habits changing. They have less time these days and prefer to look at products in their own time. We have also found that with the latest bathroom trends people are buying what they want to make their dream bathroom, rather than getting everything from one place and not getting quite what they want. I don't think our showroom has suffered because of the website. I would say it has helped, as people want to see the products."
The online side of the business has been so successful that it now accounts for around 70% of sales. But it wasn't always that way.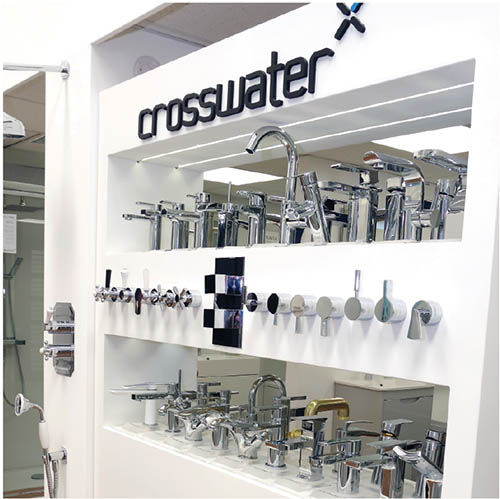 Sanctuary Bathrooms was founded by James's father Des (pictured above on right with James, centre, and his brother Richard on the left) in 2004. In fact, it is still very much a family business, with Des and his wife Sharon, James's brother Richard and his wife Kerrie, and of course James and his wife Sarah all involved.
Des had run a successful plumbing and heating business since 1981 and for many years installed bathrooms for a well-established Leeds showroom. But that showroom closed down in 2004. Des knew there were many of their customers who still wanted a supply and installation service.
So he set up on his own, renting a small unit where he had a limited number of displays so people could go and view on an appointment basis, while still running the heating and plumbing business. As that business grew, he took over the adjacent units and created a permanent retail presence. That initial 1,000sq ft has now grown to 4,000sq ft with a 7,000sq ft warehouse just a stone's throw away.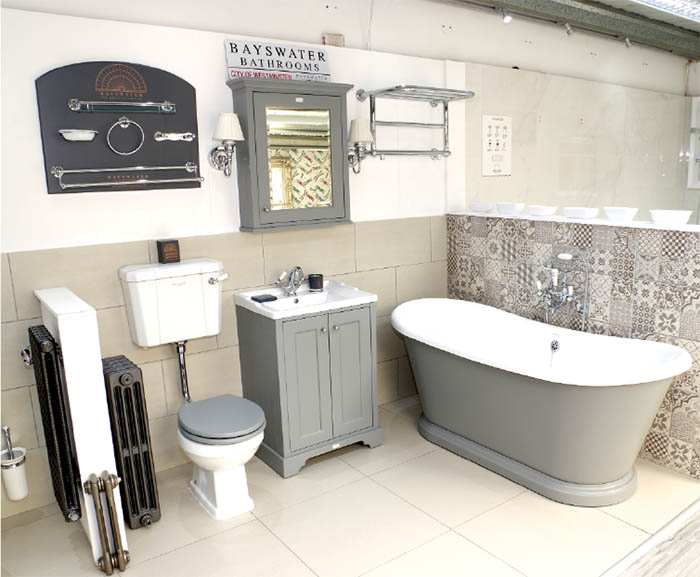 Sanctuary's first flirtation with online sales was on eBay. As James explains: "eBay was our first venture into selling online. We sold taps and complete bathroom suites. We made up the complete suite, took a photo and listed it on eBay. At the time, this was a very popular way of buying. In 2005, we set up an e-commerce website. We used an out-of-the box e-commerce system from a local company, which helped promote the site nationally."
Although online sales are now the lion's share of Sanctuary's business, James tells me that the showroom and e-commerce sides have both grown steadily. Indeed the 4,000sq ft showroom is well fitted out, and has a classy look with names such as Crosswater, Burlington, Heritage, Hudson Reed, Kudos, Roper Rhodes, Geberit and Vitra on display.
"We find both sides of the business complement each other," says James. "We aim to give the same service online as in the showroom. It's important that our customers have a good experience with us, be it an after-sales issue or a question about a product. We have a high volume of customers recommending us to friends and relatives."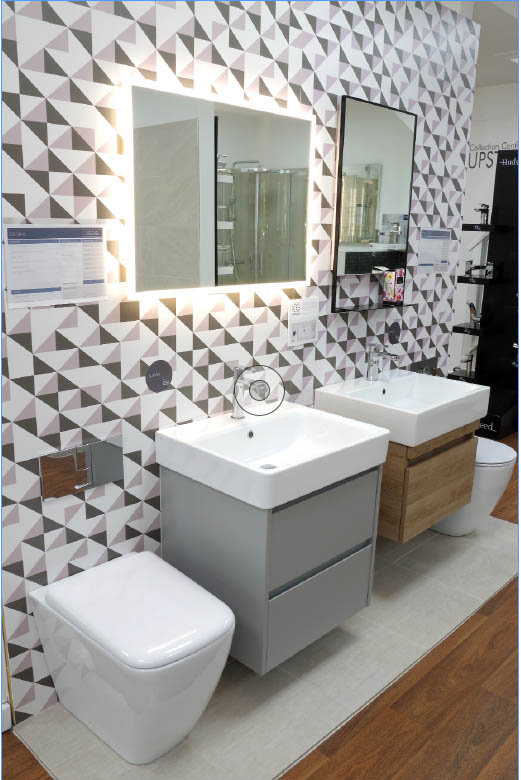 With that in mind, Sanctuary allows customers to book a timed consultation with one of their designers from the website. In this way, James says, they can make sure a product is right for them and that they like the look and feel of it.
Sanctuary employs a total of 18 staff, with six in its nearby warehouse, three to four working on website updating and marketing, and six on sales. James adds that they are recruiting more people to the marketing team this year.
I put to James the age-old complaint that online sellers have an unfair advantage as their overheads are lower. Does he think that is a fair criticism?
"As we have both, I would say our costs are higher with the website. We constantly invest in making changes and upgrading infrastructure to cope with the changing demands in stock and customers. I don't agree online sellers have a free ride. When we talk to customers, and they have been into a showroom, it's not always been down to price. Most say it was the experience they received that was why they didn't buy from them."
I ask James about his external marketing agency for the online business.
"We constantly invest in making changes and upgrading infrastructure to cope with the changing demands. I don't agree online sellers have a free ride"

James Roberts, director, Sanctuary Bathrooms
"We have been working with different agencies since we started online, trying different things as Google's methods change. We spend a large proportion of our turnover on this – a lot more than many retailers might think. There's a significant investment financially in terms of all marketing aspects. Digital covers so many touch-points from the website to paid advertising to social media."
So, being in the unusual position of running an online and showroom business, what does he think about selective distribution agreements that aim to control online availability of certain products.
"I think they are good, as it was too easy to get brands and start selling with few or no displays," he says. "Things like this start to put everyone on an even playing field. If you don't display, you should get little to no discount, which then pushes people to buy it from someone who is committed to the brand. It may also start to make some become more committed to a brand."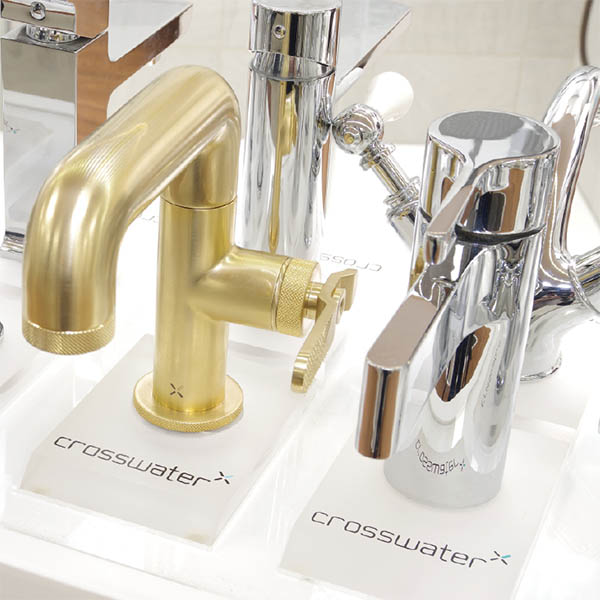 Although they have many brands, James adds that Sanctuary has been reducing the number it deals with to make sure they can get behind the ones they do support and provide customers with the best information and knowledge.
Do they have lines in the showroom that they don't sell online?
"We do have a few brands that we have in the showroom but not online," says James. "This is either because of lead times, special order or because they are too hard to sell online properly, such as fitted furniture. We have listed products before that have long lead times and customers end up cancelling them. In the showroom, I think people understand there could be a longer wait."
So how do sales differ through the two channels?
"We do find that the showroom has a higher average order value, as we are able to tailor the bathroom to everything the customer needs. Customers who come into the showroom tend to be looking to buy everything from one shop."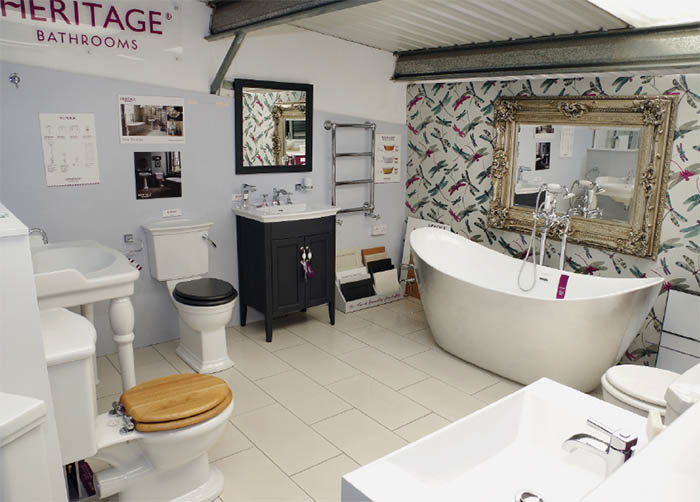 Sanctuary monitors online prices, but does not attempt to price-match cheaper competitors. "We look at our prices and work on what we are happy with," explains James. "We do have a large warehouse, which allows us to buy in bulk and to get products to customers quicker. We even have other KBB showrooms buying from us."
James explains that prices are exactly the same in the showroom as online.
Sanctuary also offers accounts to local tradesmen, many of whom use the showroom to let their customers see and experience products. Trade sales account for around 30% of turnover.
I bring talk around to those Google analytics stats that first made me curious to find out more about Sanctuary Bathrooms. I ask if it gives him market insights not available to bricks-and-mortar retailers.
"Like the fashion industry, it's important to keep on top of people's tastes and trends and` not necessarily think for the now, but 12 to 18 months ahead too," says James. "Looking at Google search changes over time can illustrate growing product colours/trends and new demand, so we can be reactive and adaptable to customer requirements.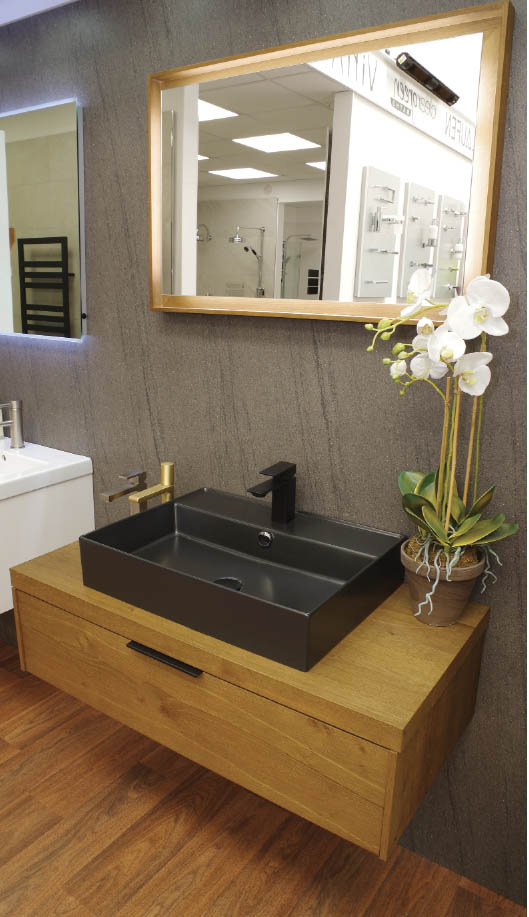 "However, it's not just important to see what people have searched for. There's still an element of outside-the-box thinking too, as people search in different ways. But there's still a requirement to take on board what customers are asking for in-store, via phone and social media.
"There are some things we have access to that bricks-and-mortar showrooms wouldn't, but most of the data we look at is through Google or other tools that are free to use. But you have to have some goals, otherwise you can spend days and not get to 
any outcome."
In common with many bathroom studios, Sanctuary does not have its own installers but works closely with local fitters it has good relationships with.
James explains: "Most customers have already chosen their fitter and just want the actual products. If there are any issues, we have a good relationship [with the fitters] and will help them get it right."
I tell James how impressed I am with the blogs and videos on Sanctuary's website that give useful DIY and trend tips.
"We try to do this from the research we do into the different stages of buying. More and more customers want to do the research online first before coming into a showroom or buying online – be that the brand or the type of product. We have also seen an increase in people using YouTube to help them fit their bathroom or just tips to help them create their dream bathroom. We are in the process of doing some product-focused videos so a customer can see the drawers open and storage space before they decide on a product or range. These will be a test to see if they increase sales of certain products. If so, they will be rolled out to more of our top-selling ranges."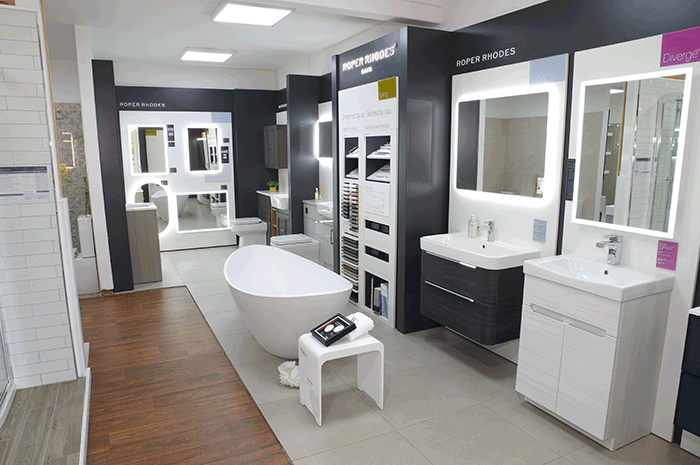 Logistics are a large part of the Sanctuary business and the 7,000sq ft warehouse is a key element.
As James tells me: "Increasingly customers are expecting an Amazon-style next-day service, so we are having to increase our stock levels. We recently extended storage in the warehouse to help us adapt to this demand."
And looking to the future, James adds: "As this keeps growing, the next step naturally and to make us more efficient will be a move to larger premises with a purpose-built all-in-one showroom and warehouse."
If there is one lesson we can take away from our look at Sanctuary Bathrooms, it's that it is possible to run a thriving multichannel business and that the two channels don't compete with each other.
In fact, each complements the other, making the whole business stronger.