'There may be subtle changes but I'm not about to take the brand off in a new direction'
After 23 years under the same leadership, the appointment of Dave Tutton as managing director heralds a new era for shower specialist Triton. Rebecca Nottingham asks him about his strategy to lead the brand in a changing market
Last July, Triton got a new leader in the shape of Dave Tutton. With a career spanning 20 years, he's certainly no stranger to the bathroom industry.
So, how does Tutton (pictured) plan to make his mark and take the mass-market shower brand to the next level?
"My aim is to maintain Triton's position as Britain's leading shower manufacturer in terms of market share and profitability and build on our presence in the UK and internationally," he says. "Triton has been successful for more than 40 years and, while I may introduce subtle changes, I'm not suddenly about to take the brand off in a completely different direction."
Tutton adds: "My pledge is to protect our core competencies – that's the brand, customer service, the product quality, the innovation – and continue to expand and grow the business, while ensuring that we've got tight cost control, listen to our customers and the market and stay true to our core values."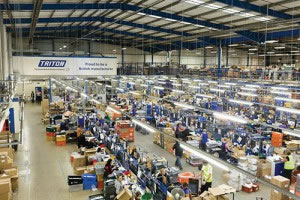 Tutton joined Triton as business development director in 2014, following lengthy stints at Astracast and Jacuzzi in high-profile, managerial positions. But, he's possibly best known for his part in the management buyout of Silverdale Bathrooms in 2011. For the most part, under the joint leadership of Tutton and his business partner, ex-Jacuzzi MD Mark Prince, the company enjoyed huge successes. But it was affected by challenging market conditions and the company was acquired by the Claytan Group in 2013.
Tutton's appointment to managing director of Triton last summer followed the retirement of his predecessor, Lorna Fellowes.
Fellowes was at Triton for 23 years and, under her leadership, the brand achieved 17 years of consistent growth, making hers an enviable act to follow.
"Lorna achieved a great deal and was a key part of the brand's success," explains Tutton. "I'm extremely proud of the solid foundations we have here and as managing director I will continue to focus and build on those."
From humble beginnings, Nuneaton-based shower specialist Triton has been successfully producing showers here in the UK for over 40 years.
We make our product widely available. We don't restrict the channels it's sold in. Triton has a good reputation in the market and strengths that independent retailers can use to their advantage
Triton now employs around 350 people and is one of the largest employers in Nuneaton with approximately 280 employees based in the head office. Highlighting just how well respected the company is, the factory now resides on Triton Road, which was named after it.
Its expertise in manufacturing has helped position it as a leading brand in the electric shower market, a household name and, quite possibly, one of the most recognisable brands in the bathroom industry.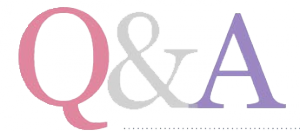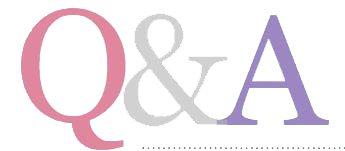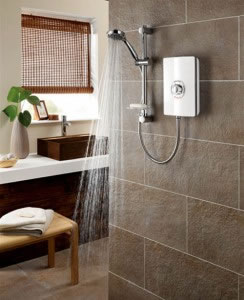 Q: Triton has been developing and manufacturing showers for over 40 years. What do you think has been key to the brand's success?
A: We've been based in the same location for 40 years and have a very loyal workforce across all areas of the business – design, marketing and engineering. That kind of stability and consistency, and the fact that we have listened and reacted to whatever any of our customers have told us – be that installers, retailers or consumers – is important to them. All of this has helped us launch some market firsts and that technological leadership is a cornerstone of our brand. But, behind all of that, is the Triton service, which is actually second to none.
Q: How's the shower market faring at the moment?
A: Overall the market has come out of the dark days. It's not straightforward, there are still plenty of challenges out there and people will have to work hard, as we do here at Triton, to maintain their position. The overall shower market is forecast to continue to grow broadly in line with what the economy's doing. We know demand is growing more in certain sectors, so we're developing products that enable us to benefit from that growth.
Q: Which product areas are you exploring?
A: We're putting a lot of effort into thermostatic showers, which we see as a growth area. We also know, with the ageing population, people are demanding more inclusive products, so we've added Safeguard Plus to our range. Maximising the potential in these areas creates opportunities beyond a straight 2% growth rate.
Q: How's business for Triton specifically?
A: Triton is the UK's market leader in electric showers, so our target is always to protect, and continue to build on, that position. As a brand, we've been growing above the level of growth the UK market has seen. We've grown internationally as well. Total sales were ahead by 3.1% halfway through 2015 and, towards the end of the year, we had two record months in terms of sales, profitability and orders. Trade sales, and by that we mean major merchant groups, independent retailers and distributors, were up 3.3% by half year 2015.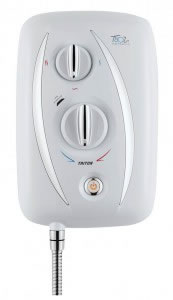 Q: Are you targeting any other markets for growth?
A: Markets outside of the UK count for around one fifth of our turnover so, relatively speaking, export is still a small part of the business. However, Ireland is very important to us. Triton also exports to markets in Asia and Australasia and more recently we've been developing opportunities in Latin America. We've spent two years developing new solutions to enter that market, which has very low water pressure. That technological breakthrough opens up even more global opportunities for Triton, considering that low water pressure is an issue in many of the developing markets.
Q: How does the acquisition of Vado in 2013, and most recently Croydex by Norcros, affect the Triton brand?
A: We're part of a very strong group that owns a lot of brands, including Vado and Croydex. The group has an objective to achieve turnover of more than £420 million by 2018 through organic growth and further acquisitions. Each brand, within the group, is very distinctive. We operate in different sectors of the market and serve our own customers. The management structures of each brand are completely independent. Each one benefits from the support of a solid group like Norcros offers and, at a group level, of course, we look at synergies between the brands in order to maximise opportunities but, within each organisation, decision-making is executed at a local level.
Q: What percentage of the Triton product portfolio is manufactured in the UK?
A: Electric showers are the core of Triton's heritage and 100% of them are manufactured in the UK at our own plant in Nuneaton. Showers, in general, are safety-critical, but as soon as you add electricity to the mix, it's vital, as a brand, that you ensure your products are the safest in the world. Our 40 years' experience allows us to design, engineer and manufacture at a certain level of safety and quality standards in electric showers and across our entire portfolio. As a result, Triton has some of the highest shower product standards in the world.
Q: Where are the other products in the Triton portfolio manufactured or sourced from?
A: Components for our mixer range are sourced from a variety of different markets around the world – and by that, I don't just mean the Far East – and we assemble products here. Because it has the Triton brand on it, we don't just buy components off the shelf. We design, engineer and specify exactly what we want, and that's really key. All our mixer showers come with a five-year, parts-and-labour guarantee; two years for our electric showers. With that, our customers and the consumer are reassured that we will stand behind the product and, as a retailer or installer, their reputation will be enhanced because of that. Most other brands don't offer that same level of guarantee.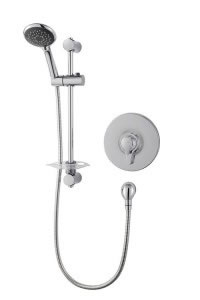 Q: How key are independent bathroom retailers to Triton?
A: They're important. We are a big player in the mixer market, which is an important market for independents. We also have digital showers in our portfolio, which is a growing area for independents and a category we, therefore, see as a big part of our future as a brand.
Q: Doesn't the fact that Triton is a mass-market brand hinder its performance in the retail sector though?
A: One of the biggest strengths of Triton is that it is widely distributed through many channels. We're strong in both trade and retail sectors. We've grown by 2.3% in the trade sector and that very much includes independent retailers. We've got over 37% of the UK market in showers. Our market share in electric showers is a lot higher than that. To have and maintain that share, which we have done for many years, we make our product widely available so, while we choose who we deal with as a customer, we don't restrict the channels it's sold in. Triton has a good reputation in the market and strengths that independent retailers can use to their advantage.
Q: What's next for Triton? Any plans to develop products for the premium market?
A: We understand where our strengths are and offering high-quality products at value-for-money prices is one of them. Wireless and connectivity is an area that will continue to grow in importance for consumers. We have a digital shower range, but see that category as a big part of the brand's future and are already working on further innovation in that sector as we speak.