Premium Italian appliance maker Bertazzoni has been ranked first out of 138 luxury brands in a US survey.
The 2019 Premium Consumer Home Brands Survey, carried out by North Carolina-based integrated brand agency Mode, ranked Bertazzoni in top slot based on a comprehensive market audit by a panel of experts and a survey of high-income shoppers with a household income of $150,000.
The study is said to have evaluated 4,500 datapoints across 16 home product categories and 138 brands. It gave Bertazzoni a ranking of 92.5 out of 100, which was 65% ahead of the lowest-ranking brand.
Experts and consumers praised Bertazzoni for its effective communication of its Italian heritage, precision engineering and how its appliances complement luxury lifestyles.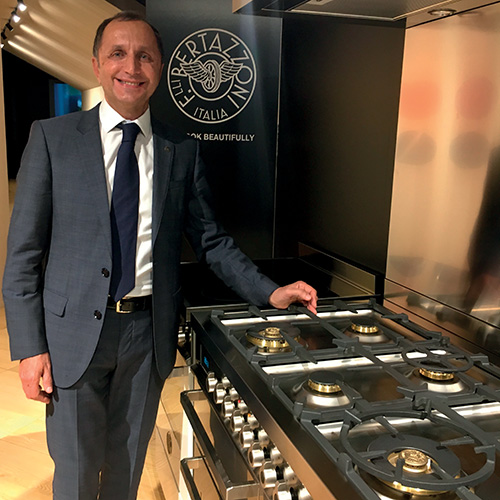 Commenting on Bertazonni's success: Maurizio Severgnini (pictured), managing director at Bertazzoni UK and Ireland, said: "This recognition is testament to care and attention that everyone from the company has put into the brand, starting from the Bertazzoni family, which is still very much involved with the day-to-day running of the business.
"The fact that this recognition was achieved in the States, a vast and competitive market with demanding and discerning consumers, means it can be emanated across the globe and we're confident that the halo effect can be applied to and delivered in all markets.
"Recognition of the brand is also very evident in the UK and is something we're keen to build on as we continue to grow."
Severgnini concluded: "Accolades like this are a wonderful way of demonstrating the care and attention we pay to our brand which, in-turn, incorporates our products, too. Discerning customers expect a certain level of quality and service when purchasing a premium product and we're delighted that we've been ranked so highly by those very people."