A former Bathstore franchisee in West Wickham has opened up on its own after it was told by the administrators in June its contract had been terminated.
The Kent-based business, operated as Rouse Bathrooms, was left with £125,000 worth of orders to be fulfilled or refunded.
Owner Claire Algar has relaunched her business under the Rouse Bathrooms name and has set up as an independent bathroom retailer in the same premises as the old Bathstore franchise.
The company told kbbreview that it was up on sales after rebranding its premises and renovating the showroom after only four months of trading.
Speaking to kbbreview, Algar said: "We have a good team of staff and good customers around us. Customers have been behind us. Being independent is a lot more work, but we are starting to see the rewards.
"We had no idea that it was happening [with Bathstore]. The press leaked it a week before that Bathstore was in trouble. We were told it was 'business as usual and to carry on'. A week later, though, we received an e-mail from the administrators saying simply that they [Bathstore] were in administration and they were no longer going to deal with us. They basically just cut ties with us immediately."
The £125,000 worth of Bathstore orders had to be either refunded or fulfil orders with alternative products.
According to Algar, the biggest problem was the bathroom projects that were already in progress. One client had their bathroom ripped out the day before Bathstore went into administration.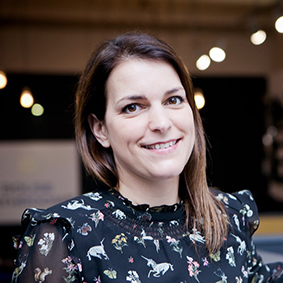 Rouse Bathrooms was co-founded by Algar and her father in 2002 and traded previously under the Bathstore banner. According to Algar, the company's accounts meant that she was able to resolve the outstanding Bathstore-related issues.
In June, Bathstore were bought out by Homebase from its administrators. Homebase will incorporate bathstore concessions within the Homebase stores and have rescued 44 stores.
After the rebrand, Algar said: "Overall, we have had a really good response from local customers and some really good feedback. Our sales are up – even though we have had a few horrible months and we have bled money. There was no other way to get through it. We are doing very well and getting much interest. We have come out of the side of it."
As a Bathstore franchisee, Rouse Bathrooms already had relationships with suppliers like Crosswater, Bathroom Brands, Roper Rhodes, Aqualla, Claygate, Smiths Briten, Qualitex and Catalano. These brands are now stocked and displayed in its revamped showroom.