The Institute of Kitchen, Bedroom and Bathroom Installers (iKBBI) has appointed two new board members.
John Peerless (pictured left) is a former chairman of the Trading Standards Institute and current principal trading standards practitioner at Brighton and Hove City Council. A consumer champion and hugely influential senior trading standards practitioner, John has a keen interest in consumer rights and the exposure of rogue traders.
Joining Peerless on the board is Vince Linnane (pictured below), who has specialised in risk management and the underwriting of risk within the construction industry for the past 25 years.
Linnane has a particular interest in protecting retail customers for some of the largest blue-chip retailers as well national organisations that raise standards within their respective industries. He is also a board member at The Furniture Ombudsman along with Peerless.
The new appointments aim to bring a huge amount of experience to the iKBBI, strengthening the strategic direction of the organisation, which celebrates its 10th anniversary this year. The board, comprising Damian Walters (chief executive), Stephen Metcalfe MP (patron), John Peerless (non-executive director) and Vince Linnane (non-executive director), will be further expanded this year with two further appointments to be announced.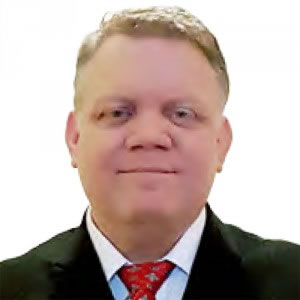 The iKBBI has also announced that it will be supporting The Furniture Makers Company as a corporate member, joining brands including installation partners B&Q and John Lewis, as well as sponsors Blum.
Formed as a guild in 1952, established as a livery company of the City of London in 1963, and granted a Royal Charter in 2013, the Worshipful Company of Furniture Makers has a strategy to support three key areas within the furniture industry – education, excellence and assistance.
The Worshipful Company of Furniture Makers also supports the armed forces by being affiliated with 2nd Battalion The Rifles. Its historical ties with the forces date back to 1989 when the Bond of Association was made between the company and The Royal Green Jackets, which in 2007 became a part of the new regiment – The Rifles.
"We have been supporting the charity with several initiatives already," explained Walters, "but are pleased to make the Company our official charity moving forward.
"The Furniture Makers Company's core pillars are not too dissimilar to those of the institute. Their commitment to education, especially with their tireless efforts working on educational programmes for schoolchildren and students, as well as their sterling work on recognising quality standards, are close to our own. We will work together, along with other key parties, to develop a nationally available apprenticeship for kitchen, bedroom and bathroom installation and Continued Personal Development opportunities for time-served installers. Both are significant developments for the iKBBI and I hope you'll join me in welcoming John and Vince in particular."