KBB and business chiefs have urged Boris Johnson's new Government to end uncertainty, restore stability to the economy and make good on past pledges to review business rates.
Said Mike Cherry, national chairman of the Federation of Small Businesses: "Small business owners will be hoping that today's clear result helps to bring stability back to the economy. After more than three years of Brexit absorbing government bandwidth, the Conservative Party has pledged to tackle the many domestic challenges that have been neglected during that time."
Speaking on behalf of the Bathroom Manufacturers Association (BMA), chief executive Tom Reynolds (pictured) said: "We have had more than three years of distraction from economic issues while Brexit has dominated. What we need now is a Brexit that will help businesses stabilise and grow. Further brinksmanship and last-minute extensions to the transition period should be avoided.
"I'd like to see the Prime Minister use his large majority and five-year term to extend the transition period early on. This should be realistic to secure both a comprehensive permanent deal and fully planned withdrawal.
"We are hoping the Government will restore business confidence by working swiftly, and will look for evidence of this in the forthcoming Queens Speech."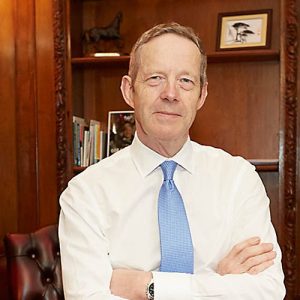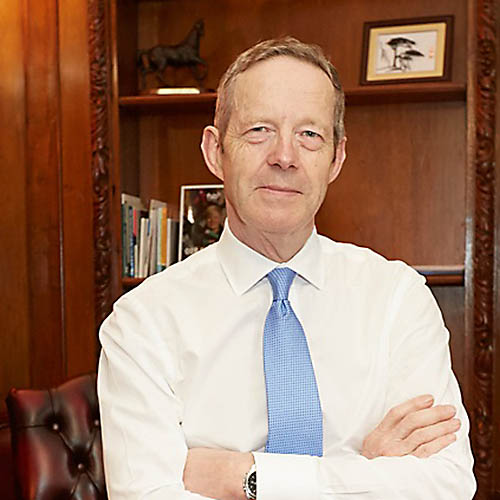 At researcher GlobalData, UK retail research director Patrick O'Brien, said he believed that the election result may bring some short-term relief, underlying issues such as business rates still needed to be resolved. He said: "Whatever your politics, the result is at least decisive, and offers retailers some short-term relief after what has been a slow start to the Christmas shopping season so far. With two weekends left before Christmas, retailers may see some extra spend unlocked, now that the immediate path to Brexit appears to have cleared. Retailers will also be boosted by the strengthening pound, now at a three-year high against the dollar.
"Retailers may also enjoy a good start to 2020, as the confirmation of Brexit at the end of January brings further clarity at least, whichever side of the remain/leave divide you are on. Any boost may be short-lived though, as negotiations on a trade deal with the EU begin; we expect brinkmanship to resurface especially as the end-of-2020 deadline for negotiations gets closer."
O'Brien concluded: "Retailers also need to put further pressure on the Conservative government to make good on its manifesto pledge to have a fundamental review of business rates. Such reviews have been promised before, but only resulted in tweaks that have done little to relieve the stress that retail chains are under. We will see if this Government has the appetite for radical changes to the system."
The FSB also spelt out its list of urgent issues for the new Government to tackle. These included:
Ending the late payment crisis by introducing a reform package put on pause by the election.
Helping small firms with spiralling labour costs and expected Living Wage rises by increasing the Employment Allowance;
Extending and expanding existing business rates discounts, while launching a review aimed at reducing the financial burden of rates;
Launching a self-employment review to help those struggling to access pensions and mortgages;
Improving infrastructure, with an ambition to deliver full-fibre, gigabit broadband and investing £2 billion to fill in potholes that blight our local road network.