Whirlpool has issued a safety warning on certain models of Hotpoint and Indesit washing machines and is preparing for a full recall of up to 519,000 units in January.
The machines concerned were manufactured between October 2014 and February 2018 and details of affected models can be found on Whirlpool's website.
Whirlpool has identified a safety issue with the door lock system on certain washing machines. When the heating element is activated, it says the heating element can, in 'very rare cases', overheat and pose a risk of fire.
The company says that no serious injuries have so far been reported.
For this reason, Whirlpool is advising owners wishing to avoid all risk to unplug their machines and contact its call centre on 0800 316 1442, which is open seven days a week, to check if theirs is an affected model. It added that if users do wish to continue to use their machines, they should use the 20°C cold wash program, so that the heating element is not activated, which Whirlpool says "significantly reduces the risk".
Under the recall, the company is offering a free like-for-like replacement or a free repair.
The company has notified the Government's Office for Product Safety (OPSS) and it has details of the recall on its website. It has also used social media to alert users, as well as writing directly to registered owners of affected machines.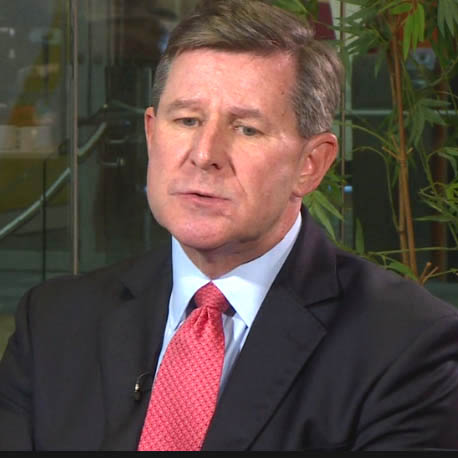 Jeff Noel, vice-president of Whirlpool Corporation, said in a statement: "We sincerely apologise for the inconvenience and concern this may cause to our customers, particularly over the Christmas period, but we hope people will understand that we are taking action because people's safety is our top priority.
"Preparing for a recall of this scale is a complex operation and we are working tirelessly to ensure we are ready to start offering replacements or repairs to our customers from early January."
In an interview with the BBC, Noel said: "While the risk is low, we are making sure consumers understand this is a serious situation and we are encouraging them to make contact at our UK call centre, which is open seven days a week, or they can go online and use the model checker to determine whether or not their unit is one of the affected products."
Noel also pointed out: "This is an issue we inherited from buying Indesit Company, but as the new owner, it is our responsibility to keep our customers safe. We are recalling these products because it is the right thing to do for people's safety and we will do whatever it takes to put the situation right for our customers.
"By taking actions like this, we are bringing the company we acquired in line with Whirlpool's industry-leading global safety and quality standards."
This, of course, is not the only issue the company has "inherited", and the recall of, potentially, 800,000 faulty Creda, Hotpoint, Indesit, Proline and Swan tumble-dryers that was initiated in July this year is still ongoing.
Whirlpool said that, from January, to facilitate the latest recall, it will double its call-centre team to 800 agents, increase production of replacement models, increase its engineer workforce to 1,100 to cope with repairs, ramp up its collection and delivery capabilities, and set up a dedicated website. It also said it intends to take out full-page adverts in numerous national and regional newspapers and prominent advertising space in online news media, popular magazines and social media.
As is the case with its other ongoing safety recall, it said it will also spread the word through local fire and rescue services, hospitals, GP surgeries and charities and target vulnerable and hard-to-reach customers, such as the elderly, disabled and non-English speakers.
We are experiencing technical problems with our website and customer service hotline, and are working to fix the issues as soon as possible. We will let you know as soon as they are live again. Please find affected model numbers below. Our sincere apologies for the inconvenience. pic.twitter.com/gfmIY9Lsvj

— Whirlpool UK (@WhirlpoolUK) December 17, 2019