Ideal Bathrooms has extended its partnership with Ideal Standard with an exclusive deal with the designer brand Sottini.
The distribution company, whose parent company is Saint-Gobain, already distributes Ideal Standard products and now has added the Sottini brand to fill a gap in its portfolio.
Retailers are said to benefit from this partnership as Ideal Bathrooms provides next-day delivery, a live feed on stock availability and its sales expertise.
Ideal Standard UK managing director Stephen Ewer and Ideal Bathrooms MD David Gledhill spoke exclusively to kbbreview about this new venture.
Q: How did the partnership come about?
Stephen Ewer: Sottini was partnered with Ideal Bathrooms to extend the current relationship and also create a small exclusive network of Sottini retail partners. We believe there's an extremely strong fit between the businesses. Ideal Bathrooms has been a long-standing, trusted distribution partner that has been working with Ideal Standard for many years. We know the credentials of Ideal Bathrooms in the market make it a leading distributor. This is a mixed distribution model, and that means there are a small number of established customers that continue to have a direct relationship with the Sottini team.
But these customers also massively benefit from the backup in service that Ideal Bathrooms will be able to provide. Then the majority of customers and the expansion of the network will be managed and served directly by the Ideal Bathrooms team.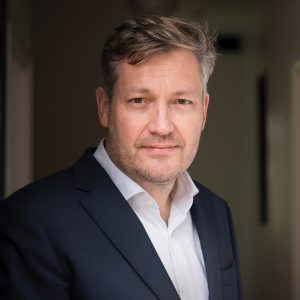 David Gledhill: Ideal Bathrooms and Ideal Standard have a long-established partnership that has spanned almost 40 years. Stephen and I have worked closely together to create a common growth plan for both businesses. It's been taken as a fascinating move by our people. I'm sure that the same will apply in Ideal Standard ranks as well. We have been looking for some time to add a premium brand to our portfolio, therefore we saw Sottini as a natural fit, taking our established partnership to the next level.
Q: What does this partnership mean to each of your businesses?
DG: Strategically for Ideal Bathrooms, adding Sottini to our portfolio strengthens our offering in the premium market, but also further develops a well-established relationship. We see Sottini as an excellent opportunity to provide something different to our customer base.
SE: I think our strategy for Sottini dovetails with and mirrors David's outline for Ideal Bathrooms. We've had a solid 18 months, but we recognise we have to take Sottini to the next level. We need to continue to enhance the proposition, and that's all around delivering the right service, so that the retailer can in return provide the same and turn an optimum profit from the Sottini range. Service and profit retention are the most important elements for us because they enable retailers to create healthy and robust businesses, and that underpins the whole rationale behind establishing this partnership.
Q: What will having a designer brand like Sottini mean for Ideal Bathrooms?
DG: The ability to offer a premium brand like Sottini provides the opportunity for us to generate incremental business. Similarly, when we added Bayswater to our range this was an important addition to give us a traditional offering, Sottini gives us a flagship premium protected brand offering.
Q: How has the relationship already established with Ideal Standard helped?
DG: Our long-established partnership with Ideal Standard has meant the teams have already been working closely together to align strategies. With our  sales teams experts in Ideal Standard already, adding Sottini to the portfolio makes perfect sense.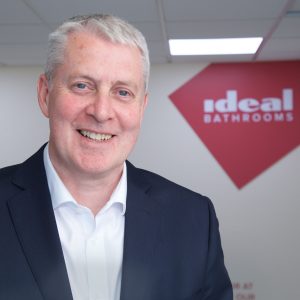 SE: The teams know each other very well. There is a huge amount of excitement and energy around this. We were running several workshops for launch. The Sottini proposition will complement the Ideal Standard range, but it will not be offered to the market in the same way. With the exclusive partner network, it provides an exclusive and aspirational scheme for our UK retailers. It has been a pain-free process to align and engages everyone together.
Q: What will this look like to your retailers?
SE: For the existing Sottini customers, this underpins and supports the service proposition that they already have because we have breadth and depth – providing that backup from the Ideal Bathrooms team if needed. So, for existing customers, that offers the strengthening of the proposition. For new selected retailers who are part of this exclusive network, they will be able to take advantage of Ideal Bathrooms national sales, service and distribution capabilities.
DG: As a national distributor, we have four UK warehouses and are able to offer next-day delivery to 99% of the UK. Retailers remain the core DNA of our business, so we know we will be able to support Sottini with our service proposition.