Scottish-based kitchen manufacturer Ashley Ann plans to expand its factory to include more manufacturing facilities and an on-site showroom over the next five years.
The £2 million investment will enable the company to increase cabinet production by at least 50%. A breakdown of the investment will include additional land, a new spray line and a biomass plant that will heat the whole of its second factory building.
The five-year plan will also create 40 more jobs, bringing the total workforce up to 250.
Gavin Bremner, co-managing director and son of founders Stephen and Ellen Bremner, told kbbreview: "The main reason is we've been running out of space for the past 12 to 18 months. We've been steadily growing since about 2011. That was also when we first ventured into England with a trade offer. Over 34 years, we have grown the business to a turnover of just under £20 million. So, it's growing steadily."
"We're finding that painted kitchens these days is what everyone is wanting. We keep adding spray booths and we now have six manual spray booths. We decided to look into an automated spray line. Plus, more capacity for making cabinetry. Overall, it will allow around 50% more capacity over the next five to six years."
The company has secured £400,000 from Highlands and Islands Enterprise (HIE), which the company has been working with throughout most of its 34-year history.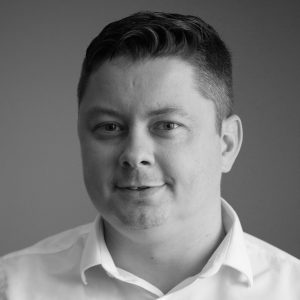 The company already has eight showrooms in Scotland and will build a new showroom at its HQ, which will be open by the end of the year. Bremner said: "The plan over the summer is to do a full design centre. We often take people up to factory right now, but we have to take them to the Thurso or Inverness showrooms. It will be nice to take them to a factory showroom. That will be open by the end of this year."
Ashley Ann expanded into England in 2011, it has hired a sales rep in the Midlands 18 months ago to increase exposure there.
Bremner said: "Where we are seeing a lot of growth is with our contracts side and our business with house builders. We see going forward in the next few years even more growth.
"On the trade side, down in England we have a new trade sales rep on the road 18 months ago for the Midlands. There are huge areas of England we haven't even touched yet, so we are very confident in the future of areas of future growth."