AEG believes its commercial offer is the strongest that it has ever been and the team are excited to highlight this to retailers and show them how they could benefit. AEG will launch its Matt Black appliance collection, exclusive to the kitchen showroom channel. The 'unique' ComfortLift built-in dishwasher will also be on display on the company's stand.
Duavox 
Stand: H139
Dunavox is bringing a premium range of wine coolers to the show, which includes handleless models and some new products that the company says are the first of their kind on the market. The show will hopefully bring new channels in the industry and allow the brand to make contact with new retailers, while meeting up with existing ones, the company says.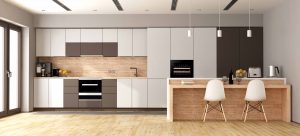 Samsung
Stand: L85
Samsung will be showcasing its latest Family Hub suite of appliances to new and existing clients, which has many intelligent features, such as a wi-fi-enabled touch screen and built-in cameras. Other appliances on show will include a new Dual Cook Flex oven, hobs with Samsung's innovative Virtual Flame technology, and a dishwasher with "revolutionary" WaterWall technology.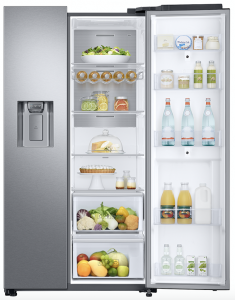 CDA
Stand: H135
CDA is showcasing "some ground-breaking new products designed to meet the needs of its customers". The stand will be fully equipped with product information and the company's knowledgeable staff will be on hand to talk visitors through the exciting new additions, including premium wine coolers, steam and induction appliances.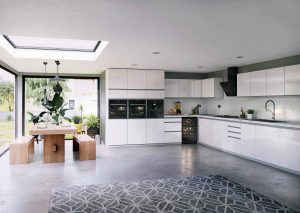 Novy
Stand: H81
The Belgian appliance brand has made a strategic alliance with Pitt, the premium Dutch gas hob brand famed for its development of integrated gas burners directly into the work surface. Novy will be launching its range of Gas PRO appliances at the show, which are stylishly designed in a matt black finish.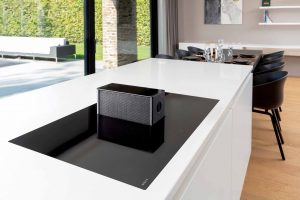 Küppersbusch
Stand: L110
Küppersbusch made its UK debut at kbb Birmingham in 2018 with great success and is back to showcase its latest premium appliance innovations. Visitors to the stand will have the opportunity to see the UK launch of the brand's new K-Series 8 2-in-1 induction hob and downdraft extractor, which features Schott Ceran Miradur technology – billed as "the world's first and only scratch-resistant glass-ceramic cooktop panel".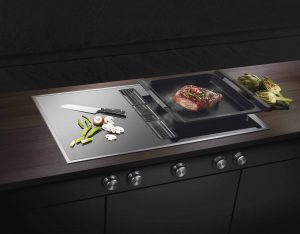 Fisher & Paykel
Stand: H82
On this stand, visitors will be able to interact with Fisher & Paykel products, gain an insight into the brand's design ethos and see its latest innovations come to life. Appliances on display will include a touch-screen oven, a fridge with a "beautiful steel interior" and the DishDrawer dishwasher, now available in black steel. The stand showcases Fisher & Paykel at its best, the company says.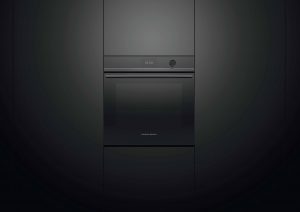 BSH (incl. Bosch, Neff and Siemens)
Stands: V140/W140/X140
BSH will be introducing a number of new products and innovations at kbb Birmingham 2020. In addition to these new products, new product categories will also be unveiled across the Bosch, Neff and Siemens brands, which will be showcased across its three stands at the show.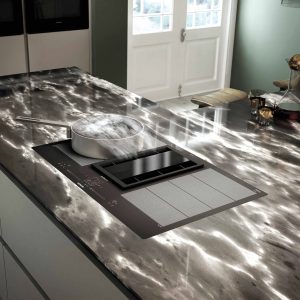 Air Uno
Stand: M102
The designer extractor manufacturer will use the kbb Show to display a selection of its latest models. These will include the company's newest ceiling hoods – the Salieri black glass ceiling hood, which is Air Uno's most powerful hood to date, and the Carmen ceiling hood, which features ultra-slim LED perimeter lighting.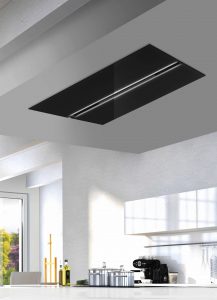 Bora
Stand: K130
kbb Birmingham offers an excellent platform for the German extraction brand to present its latest innovations, including the Bora Pure induction cooktop, which features four cooking zones and a fully flush-mounted, powerful central extractor.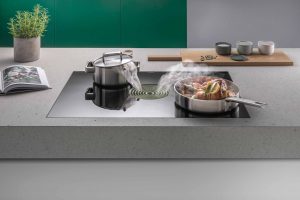 Falmec
Stand: K98
At its first ever appearance at the kbb show, Falmec will be launching its innovative new Green Tech range, designed to reduce energy consumption while extracting. It will also focus on ionisation and recirculation. The company says the show is a timely opportunity for the Italian brand to launch its new subsidiary, Falmec UK.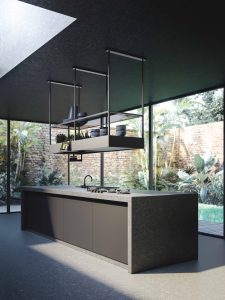 Zanussi 
Stand: L130
Zanussi is excited to unveil a series of new products to mark its first appearance at kbb Birmingham. The brand will reveal new design-led innovation for the kbb audience. Innovations will include Boil Assist induction hobs, pyrolytic ovens with AirFry technology and dishwashers with AirDry technology.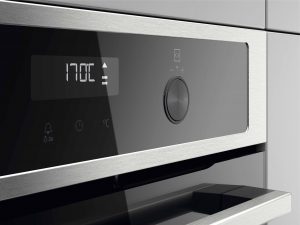 Elica
Stand: H90
Cooker hoods and extractor hobs that combine stunning, contemporary design with state-of-the-art functionality to help make a statement in the home will be the highlight of the Italian brand's stand. Products on show will include the NikolaTesla induction and gas hobs, each with fully integrated extraction systems.