Roca Group (including ROCA, LAUFEN, COSMIC AND ARMANI/ROCA)
Stand: Rooms 32-34
Technology will be a key focus for Roca this year, with both the In-Tank and In-Wash Inspira toilets forming part of the display. Its new furniture collection, Savannah, will be on show, alongside coloured finishes for its Insignia brassware.
Laufen will show its award- winning The New Classic collection designed under the leadership of Dutch designer Marcel Wanders; new Sonar furniture; Kartell by Laufen coloured brassware; Laufen's latest Cleanet Navia shower toilet; and a UK debut for the Val basins. The Armani/Roca Baia collection and Cosmic accessories range will also be on display.
Villeroy and Boch
Rooms: 29-30
With the ViClean-I 100, Villeroy and Boch says it has written the design history of tomorrow. The developers have succeeded in integrating all the technical components of the shower-toilet, with V&B's HarmonicWave technology, into the ceramic to conceal its true function on the outside. The brand is also displaying new matt white collections and bathroom furniture.
RAK Ceramics
Stand: E96
RAK Ceramics will showcase three new concepts: RAK-Des – a new concept bathroom suite that pays tribute to the Bauhaus school; RAK-Variant – a modular system offering "limitless" possibilities for customised solutions, and RAK-Petit – a collection of small washbasins that has been designed in collaboration with Giuseppe Maurizio Scutellà.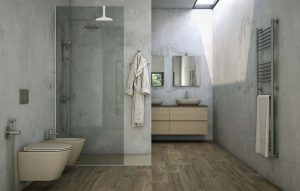 Carron Bathrooms
Stand: D82
James McMorrine, Carron's managing director, says that at kbb birmingham 2018, the company was overwhelmed by the sheer number of visitors. But now that it has three new business development managers, it hopes to be able to spend more time with customers. The brand will showcase many products, including the Status bath.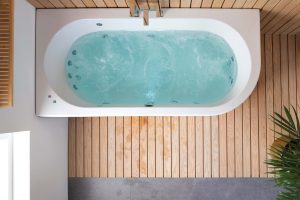 Victoria and Albert Baths
Stand: H105, I110
The luxury British bathing brand is delighted to be offering 194 RAL colour exterior finishes across its entire portfolio of freestanding Quarrycast baths and basins. Tubs are now fully customisable – available in more than 28,000 variants and the company offers 5,000 basin variants. Customers can choose between gloss or matt finishes, offering an even greater choice.