Bathroom Origins 
Stand: D36
This brand is exhibiting its on-trend, aspirational bath- room wares, which it believes will help retailers create bathrooms that reflect their customers' individual style. Products include stylish mirrors and accessories in white, black, bronze and acrylic, as well as kitchen taps. It is also launching a range of open glass storage in transparent clear, black and bronze.
Aqualla
Stand: A93
Aqualla is aiming to showcase its portfolio in what is a relatively new market for the brand. On display will be a selection of its most successful products from each of its key categories. This will include the recently launched Kyloe range – an industrial-style design of brassware available in brushed nickel, matt black and chrome finishes.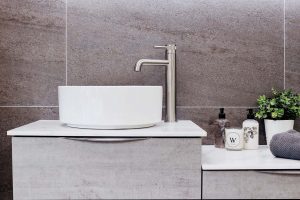 Newform
Stand: E62
Returning to kbb for 2020 signals Newform's continued commitment to expanding and strengthening its dealer network across the UK and Irish markets. It also provides the perfect platform to launch the brand's new and unique distribution partnership with brassware specialists Marflow Engineering.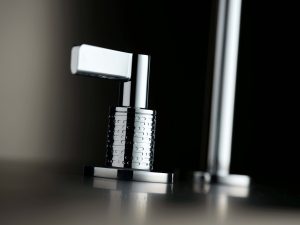 Perrin and Rowe
Stand: H105, I110
Perrin and Rowe is returning to kbb Birmingham for 2020 and, working with its brand partners, Victoria and Albert and Shaws of Darwen. It promises a space full of exciting ideas for retailers and designers. The show will also be the official launch platform for its new kitchen range, as well as showcasing the extended Hoxton contemporary bathroom collection.