Häfele
Stand: S90, S91, T90
Häfele is using the show to introduce its new range of value-added propositions, including a lighting design service that offers support from planning to technical specification, and Häfele to Order, its bespoke cutting and packaging service. It will showcase brands such as AluSplash splash backs, the Loox plug-and-play furniture lighting system and the Minerva Calcutta worktop, which is manufactured from man-made acrylic, but features veining all the way through.
Robert Lee
Stand: E100
Following its success at kbb Birmingham 2018, Robert Lee will be showcasing a large range of products this year under the Synergy brand, including furniture, brassware, heating, accessories, baths and showers. The San Marlo bath in the new matt finish will be on display, and the brand will also present options from the increasingly popular Berg range, including furniture and baths.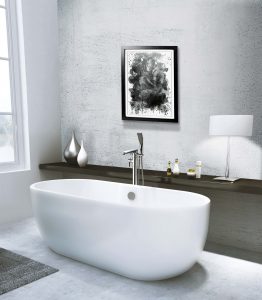 Herbert Direct
Stand: X85
Herbert Direct, which distributes kitchen wirework, components, waste bins and handles, will be showing its latest range of Sige wirework, including the new contemporary Pro baskets. It is also launching Moving Wall – a range of decorative wall panels and accessories. The new Jolie 3.0 collection of solid brass handles will also be on display along with its bespoke tambour doors.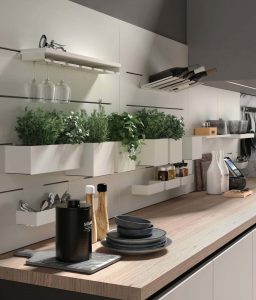 Trade Mouldings
Stand: M110
Trade Mouldings will be exhibiting its range of stock and MTM kitchen, bedroom and bathroom unit doors and associated accessories. It will launch some new models and colours and promote its products to new and existing customers. Sales director Damien Connolly comments: "This show gives us the opportunity to promote our products to many new and existing customers in a short space of time. It also gives us a platform to launch new products quickly. Customers can also see the quality of the product and hear first-hand about the benefits of becoming a trade partner."