The Used Kitchen Exchange has launched a new online resource for kitchen showrooms with its 'kitchen sustainability calculator'.
The new calculator allows partner showrooms to receive a validated figure for the carbon they have offset though working with the Used Kitchen Exchange and encouraging customers to sell their old kitchens.
Helen Lord, director and founder, said: "This campaign has been years in the making and I am delighted to be able to now expand the work we have been undertaking with showrooms up and down the country to help reduce the industry's carbon waste.
"We all know becoming carbon-neutral and even carbon-negative is a must and, with our kitchen sustainability calculator, carbon offset can easily and accurately be measured – further contributing to the work manufacturers are undertaking to reduce the carbon impact of production."
The calculator has been devised in partnership with Liverpool John Moores, Lancaster and Liverpool Universities, with the help of funding from the European Union.
When a showroom has become a 'certified partner', it will be able to view the calculator, as well as accessing extra information from the Used Kitchen Exchange on how to reduce their carbon footprint.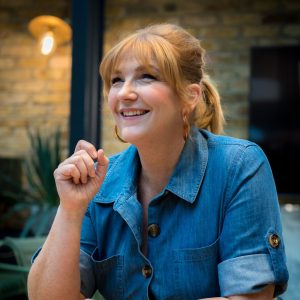 "Each kitchen regenerated can recover up to 10 tonnes of carbon, which can be 'reused' as a credit towards the new kitchen," Lord explained. Ten tonnes of carbon is said to be equivalent to four round trips from London to Los Angeles.
Lord continued: "In the past four years, Used Kitchen Exchange has saved over 12,000 tonnes of carbon waste – the equivalent of 5.6 million smartphones being fully charged. These numbers are so powerful when shared with showroom customers, especially when used in conjunction with the motivation of a cash credit. Come talk to myself or one my team at the kbb Birmingham show about how you can use this wasted asset as a force for good."