Caple's stand at kbb Birmingham was showing a large number of new products and among them the company's very first wi-fi range of ovens.
The range kicks off with the Caple Sense Premium C2600 pyrolytic oven at £977 and the Sense Premium combi microwave with steam at £1069.
But the question surely is, when there are already so many smart appliances on the market, why has Caple waited until now?
Caple managing director Danny Lay commented: "We have delayed our entry into this sort of area because we wanted to see what other people were doing and because we wanted it to be useful, rather than just technology for technology's sake."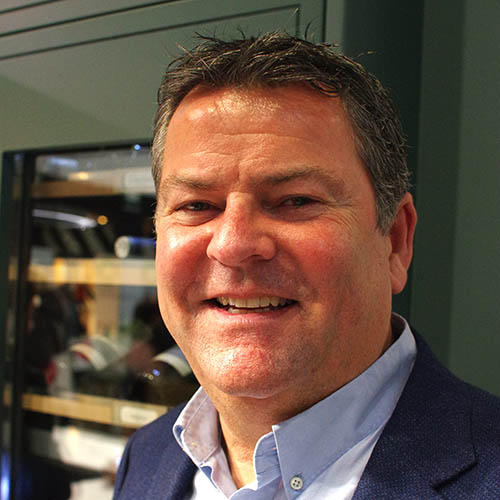 He continued: "The whole point behind these ovens is that we base them on being easy first and then the technology had to work behind that. You need to be able to turn the oven on and go straight into cooking. The first program is fan cooking at 180 degrees. It automatically comes up with that and you just press go and you're cooking. Ninety-nine per cent of time, people use that.
"Then we developed other means of cooking within that. We know that people want to do other things while they are cooking, so it is very strong on reminding you. It also has a feature called multi-stage cooking, which allows you to start off cooking on one program, continue to cook on another and even finish on a third. So that is a nice easy thing to use."
And of course, any smart appliances these days must be smartphone-friendly. Are Caple's? "It interfaces with your smartphone. You don't have to use the interface with the oven at all. And setting reminders and having it remind you of what's happening with the cooking process while you are elsewhere in the home."
Asked what retailer reaction had been like at the show, Lay responded: "At the show so far, everyone has been interested in it. It is inevitable as millennials, and people born within the past 30 years, become homeowners and purchasers of kitchens, they are so used to living on their phone, it is a natural progression and we have made it easy for them to do that."
But as Lay pointed out, it is not just a case of making products easy for customers. They have to be easy for retailers to demonstrate too: "Retailers have been starting to ask us for wi-fi products and I think people expect it now. But they expect it to be easy as well, because the people who are retailing tend to be a generation on and they need to be able to show something easily within their showroom. And if they are too difficult, they just won't sell it."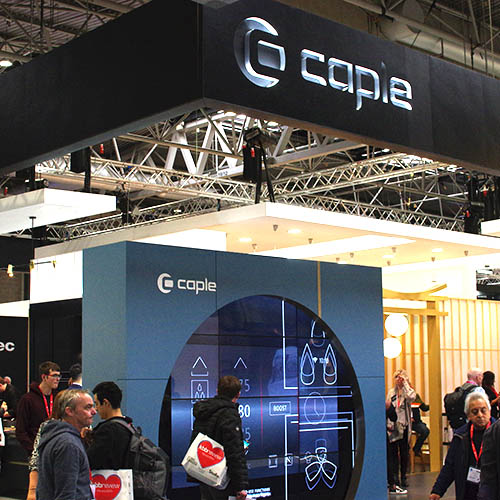 Caple was also attracting visitors to its stand with chef and Caple's brand ambassador Josh Eggleton, who runs the Pony & Trap restaurant, busy preparing sushi when kbbreview visited.
Among other new products on the Caple stand was a new 70-bottle wine cooler with a furniture surround on the door and a wine cooler that is disguised as an oven, with what is to all intents and purposes an oven door as a front.
Lay commented that he believes that Caple is at the moment the biggest supplier of wine cabinets in the UK. "It has always been a big part of our business. We have more than 25 models in the range. It's the biggest range on the market."
There was also a new gas hob, a new induction downdraft hob at half the price (£1,660) of its existing 940 model.
Caple was also showing three new colourways for its Vela hoods and a new Joya steaming hot water tap.
Furniturewise, visitors could see the new Upton range, which mimics an in-frame look but at a more affordable price by means of a routed groove around the edges.