John Burton-Race is a Michelin starred celebrity chef, restaurateur and TV personality, made famous by the Channel 4 series French Leave and its sequel Return of the Chef. He chats to Rebecca Nottingham about the kitchen industry and why connected appliances are the next big thing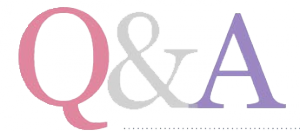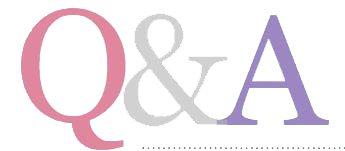 Why do you think UK consumers have become more passionate about food and cooking?
Travel got cheaper, so we were able to move around the world more frequently where we saw this food and that food. We can get hold of any ingredient we want these days, at any time of the year, which has helped. I'd say cookery programmes have also played a part in increasing consumers' interest in food and cooking and kitchens have had to evolve to catch up with those developments. We've pulled away from the traditional layout of having a kitchen, a dining room and a living room to create an open-plan living space and I think that's been driven by the importance of food and cooking to today's consumer. The industry really has moved kitchen design and technology on, so much so that I'd say they are now just as important as designing the next new car or the next must-have fashion item.
Consumers want to be able to cook like a professional, but do people really need to invest in quality appliances to do that?
The truth is, cooking is described as 'the application of heat', so as long as you get some heat into the food, technically you've done some cooking. However, I don't think kitchen equipment is an area where you should cut corners and the more money you can spend on an appliance, the better off you'll be. One, because of reliability, and two, appliances with a bigger price tag tend to have more functions and features that are designed to improve the way you cook or make cooking simpler. What's great about technology, however, is that once it becomes established at one end of the market, you tend to see it flow down through all price points.
Do you think that the appliances that are designed to allow people to cook more professionally can be a little too complicated?
The kitchen industry is very fast-paced. As time moves on, technology moves up a gear and things can get a bit too complicated. That's not to say that I don't love to see new technology in appliances. In fact, I'm really excited at some of the developments and innovations we've seen, some of the kit has really taken domestic kitchens to a completely new level. But there are also clever gimmicks that go a bit too far. Most people, and I include a lot of chefs in that as well, just want an appliance to work well and do a good job consistently.
Considering how hi-tech today's kitchen is, what are your predictions for the kitchen of tomorrow?
We're already seeing huge developments in connectivity and smart home technology and I really think this is going to the next big thing. Instead of referring to cookery books for a recipe, I can see appliances having interactive screens where you can tune into a cooking channel. The chef would talk you through the cooking equipment and its different functions and features before talking you through how to cook a particular dish. Perhaps even further along, I think we'll see intelligent appliances that are somehow able to interact with barcodes on food packaging and be able to tell you when you've run out of something or if it's out of date. It might sound a little far-fetched at the moment, but I think it's only round the corner. We're already seeing developments in smart-home technology and connectivity and it's very exciting, but I do strongly believe that any feature like this has to add real meaning and benefit to the user.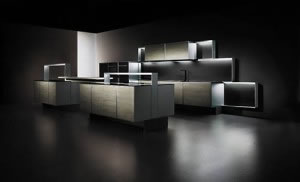 Considering the developments we're already seeing in kitchens and especially appliances, do you think it's important for kitchen studios to feature working appliances and hold regular cookery demonstrations?
Cooking is such a personal thing and so choosing a kitchen and what goes in to it is also very personal. It's rather like making a decision to buy a car. People can search the internet for ideas, but you really have to be able to see them in the flesh and in a kitchen setting to see how they might work in your own home. Add to that, the fact that every appliance offers a variety of special functions and you understand why demonstrating is such a key element of the sale. If I was a retailer myself, I'd be pushing live cookery all the time, because I don't think there's any better way for consumers to get inspired or see the benefits of a particular product than seeing someone using a kitchen for real. Of course, I think successful retailers are probably already doing this.
Will there always be a place for showrooms in the high street?
I certainly hope so. Yes, the internet is growing all of the time, but I really do believe that there is no better way for consumers to buy appliances than from a kitchen showroom. The kitchen is a very important, and usually a very expensive, purchase. So really, consumers will always, in my opinion, need and want to be able to visit showrooms to experience the products first-hand.
What has been the standout innovation in the kitchen industry for you?
It's difficult to pinpoint one particular development, because this industry never stops innovating. Because of this passion for good food and eating out, people have become more and more demanding in terms of what they want in their own kitchens, so the industry is constantly evolving. There are some really fantastic brands out there and the choice is immense at all levels of the market. If I had to list brands that have particularly turned my head, I'd have to say Sub-Zero and Wolf, Miele, Gaggenau and Poggenpohl for its P'7340 Porsche kitchen.