Irish shower enclosure manufacturer Flair Showers has acquired Marflow Engineering for an undisclosed sum securing 25 jobs at Marflow's Britannia House factory in Birmingham.
Established in Birmingham in 1968 and home of the 'St James' traditional brassware range, Marflow Engineering manufactures taps, showers and bathroom accessories for both traditional and contemporary styles.
Started in 1952, Flair is based in Co. Cavan in Ireland. Its latest award-winning products include the Oro and Eto ranges.
According to Flair, the "strategic long term investment aims to secure long term stability at Marflow and build upon the strengths of both companies."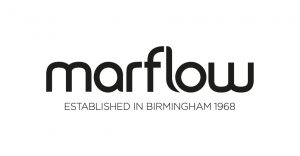 It confirmed that both companies will extend their product and service offerings to both customer bases in various markets including UK, Ireland, France, Italy and Germany.
Martin Murphy, managing director of Flair Showers, said: "We are delighted to get the opportunity to invest in Marflow Engineering. Both the Marflow and Flair businesses have proud traditions and unique brand identities. I will be working closely with Iain Reid (md) at Marflow to support him and his team to invest in innovative new product designs for the future."
Iain Reid, Managing Director of Marflow Engineering said: "We are delighted to have this new investment in the business which secures the future of our company for our staff in Birmingham. I look forward to Marflow working together with Flair Showers to develop our products and services for our valued customers."