Richard Hassell, director of More than Baths in Doncaster, has long been a frequent vocal critic of many bathroom suppliers over their dealings with online retailers. Now, with the set-up of The Independent Network, a collective of like-minded retailers, he's turning his words into actions.
Q: What is The Independent Network?
A: The Independent Network is a collective of independent retail bathroom showrooms who are looking for brands that protect them from heavy online discounts.
Q: Why have you set it up?
A: The main reason I set the network up is that I felt I was constantly being undercut by some big brands. We fully understand the internet has to discount as the online market operates as a source of 'cheap' products so with that in mind I reached out to many independent showrooms and found that they all had the same ambition to strive for more. It was nice to know I wasn't alone and could trade stories with other like-minded business owners and create a plan to move forward.
Q: Is it essentially a buying group?
A: No, we aren't a buying group first and foremost. We simply bring showrooms together with suppliers. From there they negotiate between themselves to find the best path to make a deal. I don't dictate terms or prices for anyone – I didn't want that type of 'power'.
Q: How does it work for the retailers?
A: The showrooms sign up at the website. It's completely free for them and always will be as I want them to have the best opportunity to gain access to these elite brands and offers. Once they sign up to the network they can edit their own profiles, add other members and suppliers, and gain access to exclusive deals which are only available through the website.
Q: How does it work for the suppliers?
A: The suppliers have the same control as the showrooms, we needed to create an environment healthy for both parties. I was conscious of creating a 'return' for the suppliers so we made the same path, allowing them to build their own profiles and interacting with who they please within the website. Once they find a suitable showroom that fits their requirements, they simply add that connection and talk directly from there. We wanted the suppliers and showrooms to have full control on deciding what's best for both parties as each business works in its own way.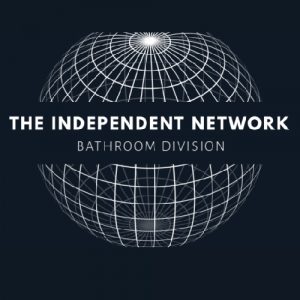 Q: How many retailers do you have? 
A: To date we have 127 showrooms signed up and eight more pending, this number fluctuates as some members feel they can't add or take anything away from the network, I totally appreciate this and respect them all. Anyone who leaves will always be welcome back, it's a learning great curve for us all with an exciting future.
Q: What brands do you have as suppliers and how many?
A: We have 22 in total signed up,  some of whom prefer to stay anonymous, those happy to share their involvement are Bette, Graff, Vega, Catalano, GSI, Lamborghini tiles, Dune tiles, Creavit, selected brands from Dell, Aquabella and Hotspot Titanium for our members with kitchens. We currently have another dozen brands pending who will be joining us when we work out the best way to move forward. I didn't want to collect the brands that are mainstream, instead we want and have those I believe to be the best. I could have over 60 suppliers but I have turned them down because they have had their time when it comes to online discounts, and many of them are losing displays due to the lack of support.
Q:  What are the rules about being a supplier?
A: We don't have 'rules' as such, we just ask the suppliers to create deals for displays that are ongoing. The suppliers we have are more than happy to commit as this is the normal approach for them anyway. We have a mutual understanding regarding online so it's a nice combined effort.
Q:  What are your long-term goals for the network?
A: We want to continue on this path, we have a nice marketing budget set and we have some big plans to unite all suppliers in other events in the near future. I'm always looking for advice off other members and suppliers, we have some fantastic experiences, members and different backgrounds so it's a pleasure to have all that advice and wisdom at my fingertips. We are all talking daily within our WhatsApp group  – which has its moments! We invite all showrooms to come and talk to us and find out more and think about joining.