The Used Kitchen Company (TUKC) – which resells kitchens from both showrooms and consumers – has taken its Kitchen Passport initiative to the next level with the launch of a dedicated website.
A TUKC Kitchen Passport travels with the kitchen throughout its life, carrying key details that promote its recyclability – a factor that is becoming increasingly important to consumers. With the introduction of the scheme's new 'virtual home' – www.mykitchenpassport.com – all information can now be held digitally in order to make the scheme as green as possible.
The Kitchen Passport initiative – which aims to extend the lifespan of a kitchen and reduce the impact of continual resource-stripping from the planet – was launched by TUKC at kbb Birmingham in March. By taking the initiative online, the company says it has made it even easier for kitchen showrooms to participate and show their commitment to a more sustainable future.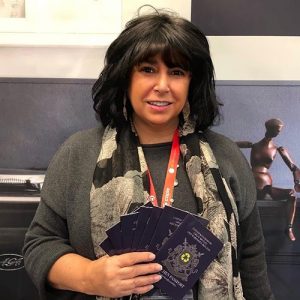 The Used Kitchen Company's CEO, Looeeze Grossman (pictured), said: "We are urging  kitchen showrooms to head to www.mykitchenpassport.com to upload kitchen profiles and create their Kitchen Passports. A virtual Kitchen Passport can stay with the kitchen throughout its life, enabling one owner to pass on the passport to the next owner and do the right thing by the environment.
"The Kitchen Passport should create a sea-change in the kitchen sector and become a massive circular economy initiative. We have invested in the portal, so that showrooms can highlight their green credentials by creating kitchen profiles. There can be no excuse not to participate and we would also like manufacturers to give www.mykitchenpassport.com their stamp of approval and request that their retailers participate.
"We want to see green action throughout the kitchen supply chain. Scrapping perfectly good kitchens is a shocking waste and we have acted in this dynamic way, to tackle this issue head on and make manufacturers, showrooms and consumers think about the consequences of not recycling something as huge and material-filled as a kitchen."