Living through the lockdown, working from home and coping with radical changes to family routines could all fundamentally shift what we see as priority features in our homes, according to a leading architect.
Speaking on the latest episode of The kbbreview Podcast, Dr Tara Hipwood (pictured), lecturer in architecture at Northumbria University said that with fewer people commuting and more working remotely, what they want in their homes – and the location of those homes – will change.
Equally, the way families interact, work and socialise all in one space will also radically change how we view them.
"The homeowners I have talked to describe a sort of choreography throughout the day in how spaces might be used," Hipwood (pictured) says. "So obviously for some people the usual pattern is that adults go to work and children go to school and then you come back and everyone's together in the house for an intense period of time.
"So, for them, it's usually about maximising the house as a social space in a very limited period of time. But then you also get other people, who work from home on a regular basis, describing the rhythm of the day and how spaces might go from being a study or an office during the day when they're the only person at home and then changing into a much more  social space in the evening once their partner and children come back.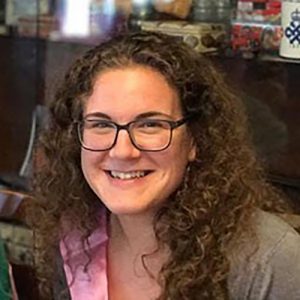 "Covid has really thrown all of that up in the air because now you don't get this sequence of occupation. For a lot of people everybody is at home all the time and that actually throws up quite a lot of conflicts for some of those spaces – kitchens being perhaps one of the best examples."
Hipwood also said that the trend for full open-plan living might be curtailed as occupants seek their own space in a crowded environment, especially if they're trying to work.
"I think what a lot of people have found when they've been trying to work in those spaces over the last three months is that it can, for example, make online meetings and interactions quite difficult – especially if there are kids running around.  In some circumstances you end up with couples who have to take turns in scheduling their meetings because they can't actually both make themselves heard online at the same time."
You can listen to the full interview with Dr Tara Hipwood on the latest episode of The kbbreview Podcast. Listen directly using the player below or search 'kbbreview' in your podcast app of choice where you can also see all the previous episodes and subscribe.