Malcolm Scott of distributor Swift Electrical considers how the benefits of energy-saving products go well beyond saving the planet
Since 2010, most domestic appliances have been covered by European Energy Labelling regulations that have ensured that consumers are more aware of the issue of appliance running costs. Has this made any difference and has it been good for business?
Looking at the appliance sales of Swift Electrical – my employer – it seems clear that retailers and in turn consumers are selecting an ever-larger number of energy-efficient appliances. Of the 18,529 appliances sold at Swift in the past three months, 24% of appliances sold were rated A+++ for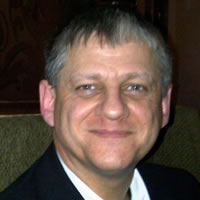 energy, or above, 13% were A++, 42% were A+, 9% were B, and only 10% were C (these being almost entirely tumble-dryers). This is a very different picture from several years ago, when almost all appliance sales were rated B and C for energy. Now, obviously, there is an element of manufacturer improvement here, with a much larger percentage of efficient appliances  than several years ago, but that is not the whole story.
Best sellers
In categories such as freestanding laundry, where the market is fierce and even the lowest specification washing machine is rated A, most brands start with a very competitively-priced A-rated offering and work up to a much higher-priced A+++ option, with lots of steps in between. Yet, at Swift, our two best-selling washing machines, with sales four times higher than their nearest less energy-efficient options, are in fact A+++. And they have a price that is 50% more than the less energy-efficient option from the same brand.
So clearly, energy-efficient appliances are good for business, as they encourage consumers to trade up. Once the hook of much lower running costs attracts t
he consumer's attention to a specific washing machine, and the issue of price has been neutralised, manufacturers provide many other benefits in their premium options. These give well-trained retail staff an opportunity to discuss the clear benefits of features such as better spin speeds, resulting in less moisture retention at the end of a wash cycle; energy wash performance; anti-allergy programs; steam-assisted cleaning; 15-minute quick washes, and a whole host of other features that are not available on the entry-level option. Energy labelling makes the job of a good sales person very much easier.
Most people buying an appliance would wish to outlast the product, so getting a balanced view on the economics of energy-saving is best done by looking at expected saving over the life of the product. And, according to the Energy Saving Trust website, a standard fridge-freezer with A+ energy rating will cost £190 more to run over the life of the product that an A+++ energy option. Using the same measure the Energy Saving Trust estimates that a new A+ dishwasher will save the user more than £80 over the life of the product.
Using appliances better can also offer substantial further savings: only washing full loads; using energy-efficient, low-temperature programs and using slow cook options and the like. But these often involve lifestyle changes that consumers are too busy or simply unwilling to make. The busy consumer wants appliances that offer savings and benefits, so they don't need to change their ways to save money. Home Energy Performance Certificates, now needed when selling or renting out a home, have provided a further very strong incentive for consumers to spend more on appliances that add value to their property.
The appliance industry has been very good at supporting retailers who want to develop an understanding of the features and benefits of appliances, as a vehicle to increase the average value of sales and improving consumer satisfaction.
Miele, winner of the KBSA best training provider award this year, has a great Experience Centre, where retailers are given high-quality training, while the Bosch, Neff and Siemens Academy training facilities offer a similar opportunity to increase knowledge. The Electrolux AEG training facility at Luton offers good-quality, interesting training. The soon-to-be-reopened Smeg Academy offers one-day courses that are really informative. Many other brands also offer great training that should give any retailer extra knowledge and confidence to enable them to explain to the consumer exactly why it is worth paying a little more money up front to gain long-term benefit.
Water
And it is not just energy saving that saves money, there are many great new water-saving products. A less efficient washing machine will typically use around 5,000 litres more water than an efficient one in a year and one of the new nine-litre cycle dishwashers could save over 2,000 litres of water a year. A new 9kg wash load washing machine could cut the number of weekly washes done by the average householder by up to 40%.
Is it maybe time to book on a refresher training course? Help yourself, help your customers and help the planet – now there's a good combination.