The British Institute of Kitchen, Bedroom & Bathroom Installation (BiKBBI) is calling for industry support to create a 'trailblazer group' in order to develop the Apprenticeship Standard for Fitted Furniture Installers.
The appeal follows the government's announcement that it is reviewing current apprenticeships as part of its objective of developing vocational learning. The review will see eight new level 2 apprenticeships proposed for development – including the Fitted Furniture Installers option.
In a statement about the review the BiKBBI warned that failure to assemble a 'trailblazer group' would result in the Fitted Furniture Installers Apprenticeship being withdrawn.
"We are looking for industry experts who can come together to share their expertise and knowledge on the subject of installation, with a view to develop the Apprenticeship Standard for Fitted Furniture Installers," it said. "The experts must represent (any size) business that operates in the sector, that has an installation interest, so representatives from installation businesses, retailers and manufacturers are ideal."
Businesses that agree to be part of the trailblazer group do not need to commit anything other than time, expertise and willingness to help develop the apprenticeship.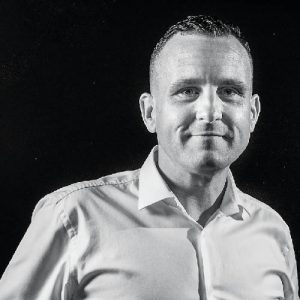 The BiKBBI's latest call for support from the KBB sector comes just days after CEO Damian Walters (pictured) revealed the organisation's plans to avoid what he described as a "catastrophic shortage of installers".
You can confirm your support by ticking the FITTED FURNITURE INSTALLER box HERE.
The Institute for Apprenticeships and Technical Education have produced a short video which explains the process in more detail:
https://www.youtube.com/watch?v=kbNjRavTrwE&feature=youtu.be
If you would like any further information, contact [email protected]