The Kitchen Education Trust (TKET) has gained approval from The Institute for Apprenticeships and Technical Education to develop the home, kitchen and living space designer apprenticeship degree.
TKET has been working closely with a Trailblazer committee – made up of some of the kitchen industry's leading employers, including Blum, BSH, Symphony and Roundhouse – to develop the course standard.
In a statement, TKET said this approval from The Institute for Apprenticeships and Technical Education was "a major step towards getting the course operational".
Currently the biggest barrier to tertiary education is the expense, with the individual or sometimes the employer bearing the cost. This approval means that the new degree course will be a fraction of the cost of current options, and by providing generous support it offers wider access to tertiary education for those previously excluded by the cost implications.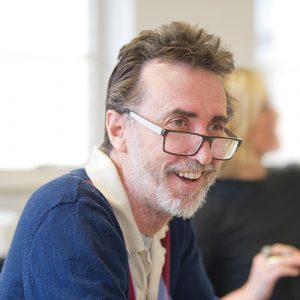 TKET chairman Craig Matson (pictured) said: "This approval offers potential students the opportunity to access tertiary education at a significantly reduced cost. It will allow us to educate the right people at the right level, ensuring that we have the level of professionalism required by the industry. The apprenticeship is being developed by those directly involved in the kitchen business to make it specifically relevant to our working requirements. We'll have a joined-up approach to the educational route into our businesses and this can only be helpful for the long-term future of our industry."
Further development of the course, prior to full approval, is expected to take around six months and the aim is to have it ready for the first intake in October 2021.
The degree will be a blended learning course, combining academic learning and employment training. In addition, it will be a distance learning course, which means students will not need to live near the university delivering the degree.
For more information and how you can get involved, contact [email protected]