Poggenpohl nearly became one of the KBB industry's biggest coronavirus casualties when, in April, it filed for bankruptcy, blaming the pandemic for a significant drop in demand. But, in what looked to be a last-minute deal, it was saved by Jomoo Germany, a subsidiary of the Chinese Jomoo Group. Rebecca Nottingham talks exclusively to new MD Ralf Marohn about their plans to revitalise the iconic brand
The fact that Poggenpohl's bankruptcy, and subsequent battle for ownership, gripped the kitchen industry during the height of a global pandemic tells you everything you need to know about the importance of this brand to the wider market.
What probably also helped pique people's interest in the future of the Poggenpohl brand was when what looked like a done deal for the Lux Group suddenly turned into a two-way battle, after it was announced that Jomoo Germany – a subsidiary of Chinese giant the Jomoo Group – had made a late bid for the brand.
After months of speculation, it was revealed that Jomoo had put in the successful bid and would be the new owner of Poggenpohl from September 1.
At the same time, it was announced that Jomoo had appointed RWK Kuhlmann Küchen MD, Ralf Marohn, as the new managing director of Poggenpohl.
And, when you learn that he studied business administration and Chinese at university; started his own consultancy firm helping Chinese companies grow into Europe; joined the Kuhlmann Küchen team in 2014 and helped turn it into a thriving business, it's perhaps no surprise that Marohn was chosen to lead Poggenpohl – which claims to be the oldest kitchen brand in the world – forward.
"My relationship with Poggenpohl goes back as far as 2016," he explains. "Through my firm Far Eastern Consul­tancy, I was representing a Chinese company that was interested in purchasing it from the Nobia Group [the brand was eventually bought by German industrial firm, Adcuram]. So, I have a lot of knowledge of the brand.
"I'm optimistic that, on top of my understanding of the brand itself, because of my career in the kitchen industry and the fact that I helped turn the Kulhmann Küchen brand around under very similar circumstances, I am well-placed to help manage the further development of Poggenpohl."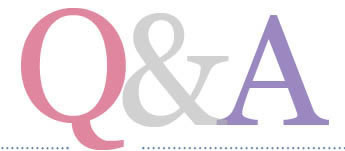 Q: It's safe to say there was a lot of uncertainty over the future of Poggenpohl and its new owner­ship. But it's time we heard the story from Jomoo's perspective. How did the deal come about?
A: To the public looking in, perhaps it was a big surprise that Jomoo Germany was the new investor in Poggenpohl, and that I would be the new MD of the brand but, from our perspective, it was always very clear.
We [Jomoo Germany] expressed an interest in buying the brand as soon as it filed for bankruptcy and even looked into the data around the purchase. However, in the end we were informed by the administrator [Manuel Sack] that the Lux Group, the parent company of Smallbone, had made a deal with the tech entrepreneur Wolf Family Office to buy the brand.
So, we drew a line under the deal at that moment. But, only a couple of weeks later, we were approached by the administrator and asked if we would open up negotiations again.
To protect the brand, its customers and suppliers, the deal moved very quickly from that point. We acted totally above board. If we had failed on our negotiations then it's fair to say that, perhaps Poggenpohl would not be here today.
Q: What effect do you think the uncertainty around the sale of the brand had on all aspects of the Poggenpohl business?
A: Being forced to file for bankruptcy is never good. In Germany especially, it carries a lot of negativity, so of course the uncertainty wasn't great – even for a brand as well revered globally as Poggenpohl. However, we have heard many stories from retailers who stuck by us despite the uncertainty and helped to maintain sales and continued to keep con­­sumers interested in the brand.
That show of support and loyalty from retailers and consumers is a real testament to the strength of the brand itself.
For the 280 employ­ees here in Herford [Poggenpohl's HQ and manufacturing site in Germany], the sale obviously meant a lot of uncertainty because they didn't know if the brand or their jobs were safe. I can confirm we retained all 280 employ­ees. The subsidiaries weren't part of the bankruptcy, so their future was not as uncertain, however they obviously felt the initial strain the financial problems put on the brand.
Q: What is it about Poggenpohl that made Jomoo want it so badly for its portfolio?
A: The Jomoo Group is 30 years old and has become market leader for bathrooms in China. They are very successful in Asia, but not that well-known internationally. Also, what sets Jomoo apart from other Chinese companies is that they under­­­­­stand the importance of brands.
From a strategic perspective, Jomoo not only had aspirations to become known as an interiors specialist, it also wanted to build its global profile. Already successful in bathrooms, acquiring an iconic, well-established, luxury kitchen furniture brand like Poggenpohl gives it a good foot in the door of the global kitchen market.
Q: What would you say to those people in the industry who question whether a Chinese firm can market a prestigious, luxury German kitchen brand like Poggenpohl in the way it needs? Is the origin of the owner even that relevant?
A: Certainly, at the very beginning, it was clear that some people had feelings about the fact that Poggenpohl – this very strong, German brand – was being taken over by a Chinese investor.
However, we made it our mission with our marketing strategy to be very open about the fact that, although Jomoo, the investor, is Chinese, Poggenpohl is still very much a German brand. The pro­­duction facilities are still here in Germany, the furniture is made in Germany by German people, and it is run by German management. Who cares who the shareholders are?
Again, I must reiterate the positive side of this story – both for Poggenpohl and the wider industry – Jomoo saved this iconic brand.
Q: It's been a few months since Jomoo officially took over, so can you bring us up to speed on what the brand dynamic looks like now and how it's performing globally?
A: We are fully funded by the Jomoo Group, so we are in a very strong position financially. We now have three Poggenpohl companies under the Jomoo Group umbrella – the manufacturing side of the business falls under the Poggenpohl Holdings name. Then we have Poggenpohl trading as the head company for the German studios. And, for the inter­national market we have Poggenpohl International Ltd.
In terms of performance, we have forecast to hit £100 million turnover in our 2020/21 financial year. The US and UK remain the brand's strongest markets but, so far this year, we have seen our turnover grow in the Netherlands and Germany. I'm very happy with the current situation but, of course, we have to focus on a lot of areas of the business to ensure this growth continues.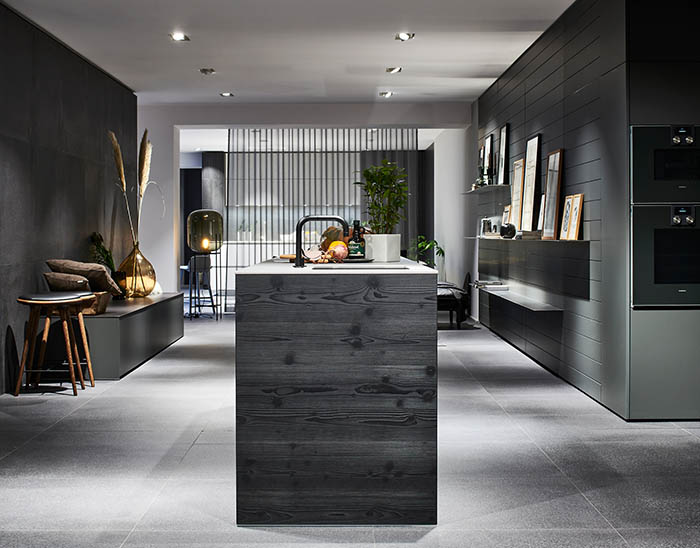 Q: What does all this mean to Poggenpohl retailers in the UK? Are you planning on expanding your dealer network here?
A: The UK is a key market for us – despite Brexit. It's our second strongest market behind the US. We have forecast good results in the UK for next year and plan to continue to strengthen our position there.
We want the brand to retain its prominence in the market and our retailers are extremely important to achieving that goal. Over time, the plan is to expand the network – in fact we are already looking at key locations – but it's about working with the right partners. We feel strongly that the retailers we work with must truly understand the DNA of the brand.
Q: What are the most immediate things you need to address now you are heading up the brand?
A: As a luxury brand, there is an expectation that you should bring new ideas to market every year and, most recently, Poggenpohl had failed on this. The design hadn't moved on as much as it should have, in my opinion, and it's a key reason why I feel the brand had been heading downwards, but it hasn't gone down so far that we can't bring it back up again.
As a business, we obviously want to increase turnover and grow and one of the key drivers of this will be product development.
Also, in the short-term, we have to invest in marketing to set out much clearer branding. We want to work with family-owned retail studios that really understand the essence of the brand and that are in line with its luxury status.
We will look at each point of sale and gauge whether it is a good representation of the brand. So, tightening up how and where Poggenpohl is sold is a key objective.
Q: Poggenpohl was arguably the pioneer of the contemporary kitchen style that's become very widespread. Can you reveal any specific details about your plans to breathe new life into this
brand globally?
A: We know what we want to change and what we have to change so that we [Poggenpohl] can gain trust from the market again. We [the team in Herford] will work with the team of designers from Jomoo to look at the design of Poggenpohl products to increase our innovation power. Innovation and design is what Poggenpohl is known for and
we need to be that brand again.
Q: Bearing in mind the challenges that the global coronavirus pan­­demic has thrown up, what is your view of the global kitchen market as it stands today? How do you see things playing out over the next 12 to 24 months?
A: It has been a challenging year for everyone. But the signs are looking positive for the kitchen furniture industry because, globally, the pandemic has created a huge spike in demand for home improvements.
People have spent much more time in their homes this year and they've realised that there are projects that need starting and that they now have the time and money to start them.
I am optimistic for the industry and the brand over the next 12 to 24 months, despite coronavirus.
Who is Jomooo?
Established in 1990, Jomoo is 100% privately owned with head­quarters in Xiamen, Fujian Province on the south-east coast of China. The group has manufacturing facilities in strategic locations across China, a total workforce of 14,500 and annual sales of €1.7 billion (£1.5bn). It owns a national network of 5,000 distributors and close to 4,000 shops and showrooms in all regions and cities across China.
Its international presence has also been growing significantly with increasing exports to North America, Europe, Asia and the Middle East and offices set up in different regions including Germany. It has an ambitious growth plan – globally and in its home market – fuelled by continuous product, brand, market and channel differentiation.
About Poggenpohl
• Established in Germany in 1892, it claims to be the world's oldest
kitchen brand
• Founder Friedemir Poggenpohl, set out to 'improve the kitchen' and over the past 128 years the company has earnt itself a reputation for being a pioneer of modern fitted kitchen design
• Poggenpohl exports to more than 70 countries around the world
• The brand owns and operates
30 of its own studios and works with more than 400
retailers worldwide