Gary Baker, chairman of the Furniture and Interiors Education, Skills and Training Alliance (Fiesta), issues a stark warning to the sector to safeguard the skills required to keep our industry alive for years to come
At the start of 2020, Fiesta's objectives for the year were clear – we needed to continue educating companies on the benefits of our Skills Plus apprenticeship training agency, increase the number of people doing vocational training, while working with manufacturers to understand what training outside of the traditional furniture standards was required.
However, all of that got thrown up in the air with the arrival of the pandemic. Adapting to the situation, we concentrated on where we could add the most value – helping those who have lost jobs to develop their skills and get back into work, while looking to support employers to retrain and cross-train their workforce. 
Having our own apprenticeship training agency has enabled us to make some inroads here. Moreover, since the launch of the Government's Kickstart scheme, Skills Plus has passed due diligence checks to be a Kickstarter Gateway. Very shortly we will be able to facilitate companies who want to take on a Kickstarter trainee but aren't able to take on the minimum of 30 trainees required. This is a massive win for SMEs.
The pandemic has put a strain on what was already a battleground. Training providers had to find ways to carry on giving support at a distance. The drop-off in interest from businesses, which are focused on getting through the crisis, is under-standable, but means we teeter ever closer to the edge of not having access to relevant training in the future. 
This issue is further compounded by the serious decline in provision of arts and crafts training in schools and colleges over the past few years. The sad fact is that a whole generation of young people are not being exposed to the potential of careers in design – that's the focus that Fiesta has now taken on.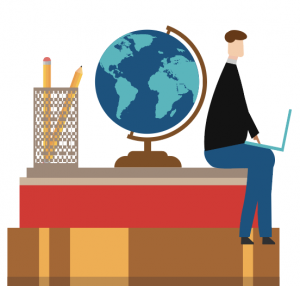 We have to shout about how fantastic our industry can be and the wide range of opportunities available, while making sure that relevant training and skills provision is on hand, which is where our work with the renewal of the Level Two Apprenticeship Standards comes into play.
This has been a real source of frustration, though, to be honest. We have been asking the industry to support the renewal for over a year now. It took a very frank call to action from Damian Walters at the British Institute of Kitchen, Bedroom and Bathroom Installa-tion (BiKBBI) to get things moving with the installer standard. Throughout October we had a 'it's now or never' situation playing out for the other standards.
Government rightly says that if you don't support the process it can't be important enough for them to continue funding the standard. Despite this, it's been like getting blood out of a stone. For whatever reason, the industry simply hasn't engaged with the need to put in the effort to keep the standards open.
It is dead simple: no renewal means no manufacturing standards. The core skills around designing, making and installing would start to disappear and we would have no one to blame other than ourselves for not getting off our backsides and doing a bit of work for the general benefit of all.
We generate about £12.2 billion a year in the UK through furniture and interiors – we are a significant player in those terms. But we are fragmented and made up mainly of SMEs.
The bigger players need to step up and support the drive for vocational training rather than just looking after their own interests.
Fortunately, when it was made clear that, unless we had participation on trailblazer committees there would be no standards, we suddenly had a significant response to save the day.
We are in competition with other industries for a share of the talent pool. We can either pull together, stop talking and start acting, or wonder why over the next 20 years we simply do not have enough people with the right skills to drive us forwards.
If this matters to you and your business, please get in touch. We could use your help on trailblazer committees, in opening up vocational training to young people through the Kickstarter scheme or the various apprenticeship schemes on offer at present to support work through these troubled times.
The important thing to understand is that this is an ongoing process – there is always work to be done making sure that the right skills and training is in place. The one thing we need at Fiesta to be successful, and help the industry as a whole, is much more engagement from business.
For more information go to the Furniture and Interiors Education, Skills and Training Alliance (Fiesta) website, www.fiestalearning.com